When a "teenager" at your school looks like he could be your father, you'd think he probably wasn't supposed to be in your class, right?
Not long after the start of the school semester for Stokes High School in Ipswich (a town in Suffolk, England), students and parents began to notice one of students just didn't fit the look of -- how do you say? -- a teenager.
"As soon as he started at the school, we all thought he looked far too old," a girl in Siavash's class told the Daily Mail.
"You could see the shadow of his beard on his face. He was wearing glasses, but they did not look prescription. It was almost as if he had them to make himself look younger. Everyone was making jokes as we went into registration saying, 'What is a man doing in our school?'"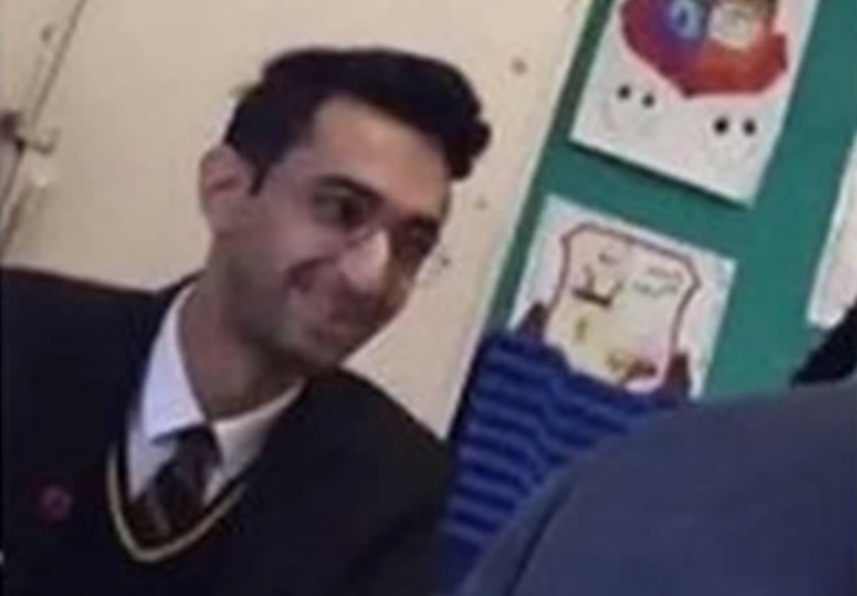 This student's name was Siavish. He was born in Iran and was forced to flee the Middle East with his younger brother. He arrived in the U.K. and claimed asylum, declaring that he and his brother were 15 and 12 years old, respectively, according to the Daily Mail.
Parents began complaining about Siavish because they believed the 6-foot-1 "teenager" with a "large Adam's apple" was actually a fully grown adult man. But the school decided not to look into parents' concerns and "in some cases had claimed the objections [to Siavish attending the school] were motivated by racism."
"I went in [to] complain but I was fobbed off. They are deluded and seem more worried about how the bloke might feel," a father of two girls from Stoke High said. "I am not aware of this lad having done anything inappropriate, but it's clearly wrong that he should be in a class with children."
According to the Daily Mail:
"The case immediately began to make headlines, with parents and politicians quick to raise concerns that the safety of potentially impressionable children had been seriously compromised."
Well, turns out parents' and students' suspicions about Siavish were correct, as he was ultimately "found to be an adult" by authorities and determined to have taken advantage of Britain's asylum system by posing as a child to receive a free education. 
As a result, Britain has tightened up its asylum rules to make it harder for someone to fool authorities with a fake age.
"Today, the Department tells staff that asylum claimants who claim to be minors – yet lack reliable documentary evidence to support their claimed age – must be treated as adults when their appearance and demeanor 'very strongly suggests that they are significantly over 18'."
Looks like this school (and others) will have to stop being so sensitive about how people feel and seriously look into the very real concerns made by parents. 
Thankfully, in this case, nothing too crazy happened.