While the nation continues to endure prolonged shutdowns and economic devastation due to the government's response to the COVID-19 pandemic, society may begin finding out the hard way that the coronavirus isn't the only thing posing a physical risk to humanity.
Along with reports of non-COVID patients dying after their "non-emergency" procedures were canceled due to the outbreak, as well as increased "deaths of despair," another disturbing trend is on the rise: child abuse.
Case in point: a Dallas grandmother and her boyfriend have been arrested after police found the woman's 6-year-old grandson tied up and locked in her shed. Police have charged 53-year-old Esmerelda Lira and 66-year-old Jose Balderas with felony child abuse after they say they found the boy trapped in the dilapidated shed with his hands tied behind his back at around 11:30 at night. Here they are, for public shaming purposes: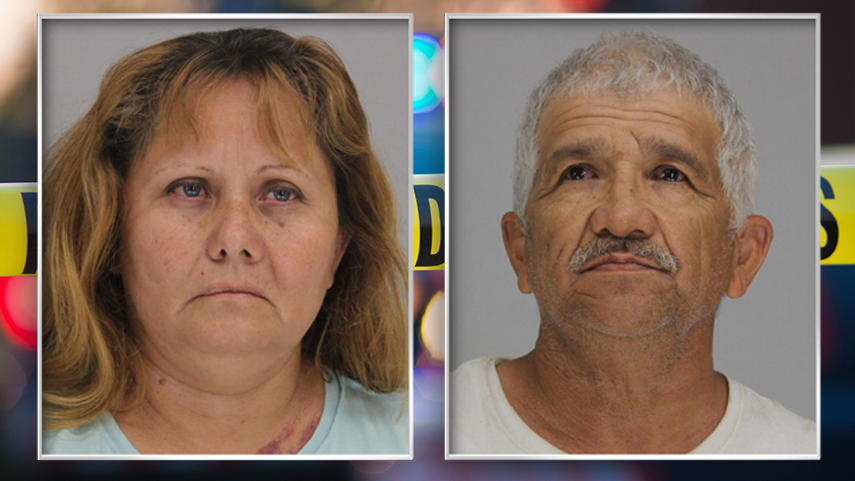 According to the local CBS affiliate, the little boy revealed to child abuse investigators that he was tied up and locked in the bug and rat-infested shed any time his grandmother left the house. He also said his grandmother had "bathed" him outside by spraying him with water from the hose, routinely kicked and grabbed him by the ears, and gave him a plastic bag in which to use the bathroom.
The child told the cops he'd been kept in the backyard during the day and not allowed into the house ever since he "got out of school for this corona thing."
Balderas told police he was aware of the abuse but hadn't wanted any part of it, adding the boy had been locked in the shed for about two weeks. Both are behind held under a $100,000 bond.
 

As the coronavirus shutdown drags on, keeping children out of school and leaving some at home with their abusers with no one to check up on them, hospitals are reporting a massive uptick in severe child abuse cases, including both physical and sexual abuse.
In Kane County, Illinois, just one small snapshot among hundreds of counties across the country, officials have reported a 139 percent increase inchild abuse and neglect cases in March and April of this year compared to the same time frame last year. And while child abuse hotlines in Colorado, Texas and Illinois and California have seen a drop in calls since the outbreak first began, that's not good news – in fact, experts say that simply means most child abuse cases that would normally be called in are now going unnoticed and unreported.