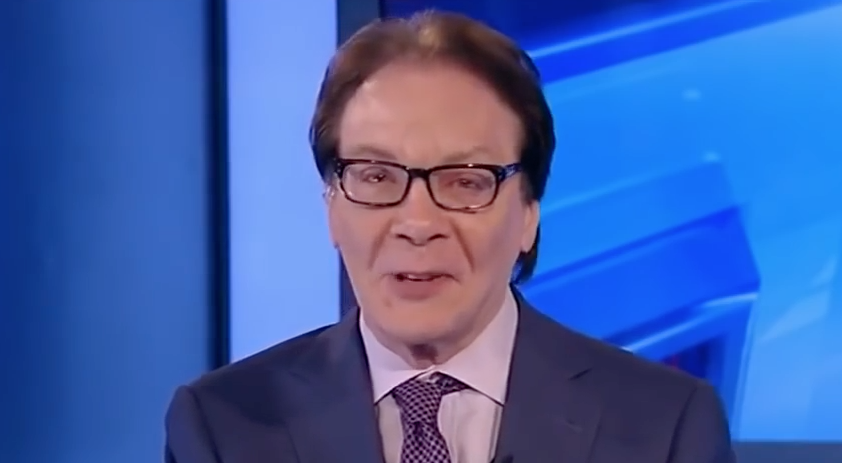 Liberal political commentator, radio host and former Fox News co-host Alan Colmes died Thursday morning at the age of 66.
Colmes passed away after a bout with what Fox News called "a brief illness."
According to Fox News, Colmes' wife, Dr. Jocelyn Crowley issued a statement:
Alan Colmes passed away this morning after a brief illness. He was 66-years-old. He leaves his adoring and devoted wife, Jocelyn Elise Crowley. He was a great guy, brilliant, hysterical, and moral. He was fiercely loyal, and the only thing he loved more than his work was his life with Jocelyn. He will be missed. The family has asked for privacy during this very difficult time.
Colmes attended Hofstra University and graduated with a BA from the Hofstra's School of Communications in 1971.
Colmes' Fox News bio reads:
He served as the liberal counterpart and co-host of "Hannity & Colmes," a one-hour debate-driven talk show focusing on controversial newsmakers and issues of the day.After a string of successful radio shows on WNBC, WABC and WMCA in New York, Colmes gained a reputation as a hard-hitting liberal known for his electric commentary on the American agenda. He has interviewed many key political figures, which include Former President Bill Clinton, Vice President Al Gore, Reverend Jesse Jackson, Steve Forbes, New York Mayor Rudolph Giuliani, Ralph Nader and Ken Starr. 
Colmes' longtime broadcast partner, Hannity, said that Colmes was "one of life's most decent, kind and wonderful people you'd ever want to meet."
Hannity also stated, "Alan, in the midst of great sickness and illness, showed the single greatest amount of courage I've ever seen."
The Media Research Center's founder and president, L. Brent Bozell III tweeted out his condolences: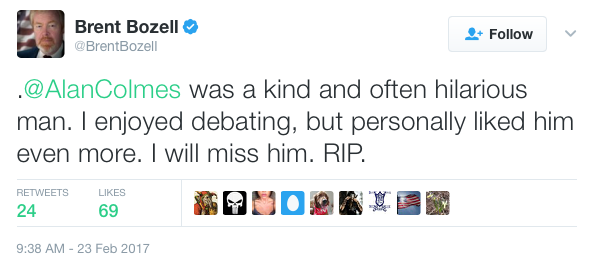 Friends and former colleagues at Fox News have also been tweeting about Colmes' death.
Here are a few: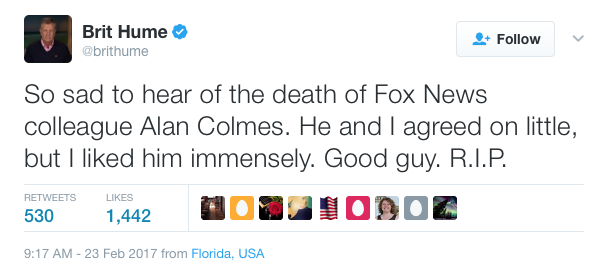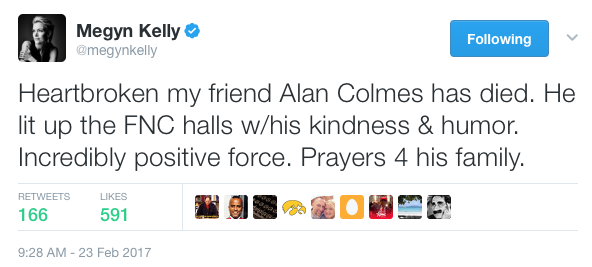 Rest in peace, Mr. Colmes.