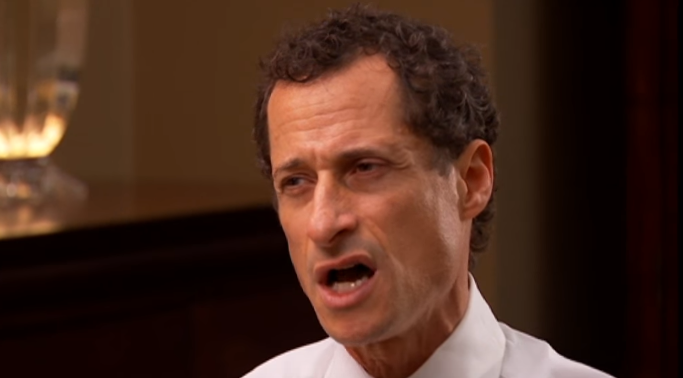 (Image: Screenshot/YouTube)
"Carlos Danger" might actually be dangerous now.
On Wednesday, the Daily Mail exclusively reported claims that former Democratic Rep. Anthony Weiner carried on an online relationship with a 15-year-old for months.
According to the Daily Mail article:
Anthony Weiner carried on a months-long online sexual relationship with a 15-year-old girl during which she claims he asked her to dress up in 'school-girl' outfits for him on a video messaging application and pressed her to engage in 'rape fantasies', DailyMail.com can exclusively report.
It's one thing to disgrace the sanctity of your marriage repeatedly with several women. But it's quite another to engage in sexual conversations with a minor.
The Daily Mail also reported that Weiner knew the girl was underage, according to interviews the Daily Mail conducted with the girl and her father.
At one point during their conversations, Weiner allegedly asked, "Where do you go to school?"
That was one of the more tame messages, according to the report.
Most of the alleged messages are disturbing and sick, not only because the girl is said to be 15 years old, but also because the content of the messages is abhorrent.
Weiner, 51, was in the news recently for getting caught yet again for carrying on a "sexting" relationship with a woman of legal age. His wife, Clinton campaign chairwoman Huma Abedin, announced that she was separating from Weiner in late August.
The pictures of the messages and pictures that Weiner supposedly sent the teenager are exclusive to the Daily Mail, but a majority of them can be seen by clicking the link.