After it was finally announced Monday that billionaire and free speech advocate Elon Musk would, in fact, be purchasing Twitter to the tune of about $44 billion, leftists on the social media site, who were largely used to being able to spew their propaganda while silencing conservative dissent, immediately began melting down in a giant temper tantrum reminiscent of the 2016 presidential election.
Timmy here called Musk an "apartheid baby" before threatening to kill right-wing "Nazis" for being allowed to say things without being censored (though he later deleted that last part).
Fuck Elon Musk. Apartheid Baby. You, your company, and everyone who Stans for you. I'm saying this on your platform now and will keep saying it. Let's see how committed you are to free speech when we start roasting your ass...

— Tim Wise (@timjacobwise) April 25, 2022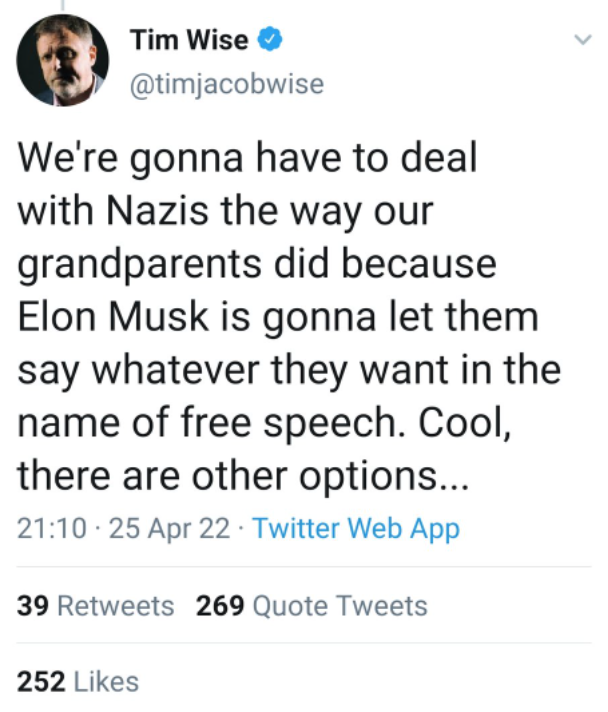 Over on CNN, Brian Stelter lamented that people would soon be able to attend the Twitter "party" without rules for what they can or cannot say.
Stelter on Elon Musk buying Twitter: "If you get invited to something where there are no rules, where there is total freedom for everybody, do you actually want to go to that party or are you going to decide to stay home?" pic.twitter.com/rhSmF04OUk

— Washington Free Beacon (@FreeBeacon) April 25, 2022
In a hilarious twist, MSNBC fretted that Musk's ownership of Twitter would allow him to artificially alter the reach of certain posts to influence elections (because only liberals are allowed to do that).
"You could secretly ban one party's candidate…secretly turn down the reach of their stuff and turn up the reach of something else and the rest of us might not even find out about it until AFTER the election."

pic.twitter.com/yPMbtSN2wx

— Mary Margaret Olohan (@MaryMargOlohan) April 26, 2022
Failed Democrat presidential candidate Howard Dean vowed to be off Twitter "within several hours" of Musk taking over the site.
Hi Twitterverse. Many thanks for the knowledge and sharing over the past ten years or so. If Musk takes over Twitter I will be off within a few hours. Might be just as well for my well being but I've learned a lot of valuable stuff from many of you.Thank you all. Howard

— Howard Dean (@GovHowardDean) April 25, 2022
Kathy Griffin, who once took a picture of herself holding a bloody severed Trump head, freaked out about the "damage" that a "white supremacist" like Musk could do to the country.
Think of the damage Zuckerberg has done.
Musk is a Piers Morgan level media thirsty, vindictive, white supremacist who is looking to convince you he is an innovative disruptor.

— Kathy Griffin (@kathygriffin) April 25, 2022
Sen. Elizabeth Warren, who didn't have a problem with billionaire Jeff Bezos buying the Washington Post, said it's "dangerous for our democracy" to let billionaires own big tech platforms.
This deal is dangerous for our democracy. Billionaires like Elon Musk play by a different set of rules than everyone else, accumulating power for their own gain. We need a wealth tax and strong rules to hold Big Tech accountable.

— Elizabeth Warren (@SenWarren) April 25, 2022
And shortly after tweeting that Musk only bought Twitter to allow "white power" to run unchecked, activist Shaun King appeared to delete his entire 1-million-follower account.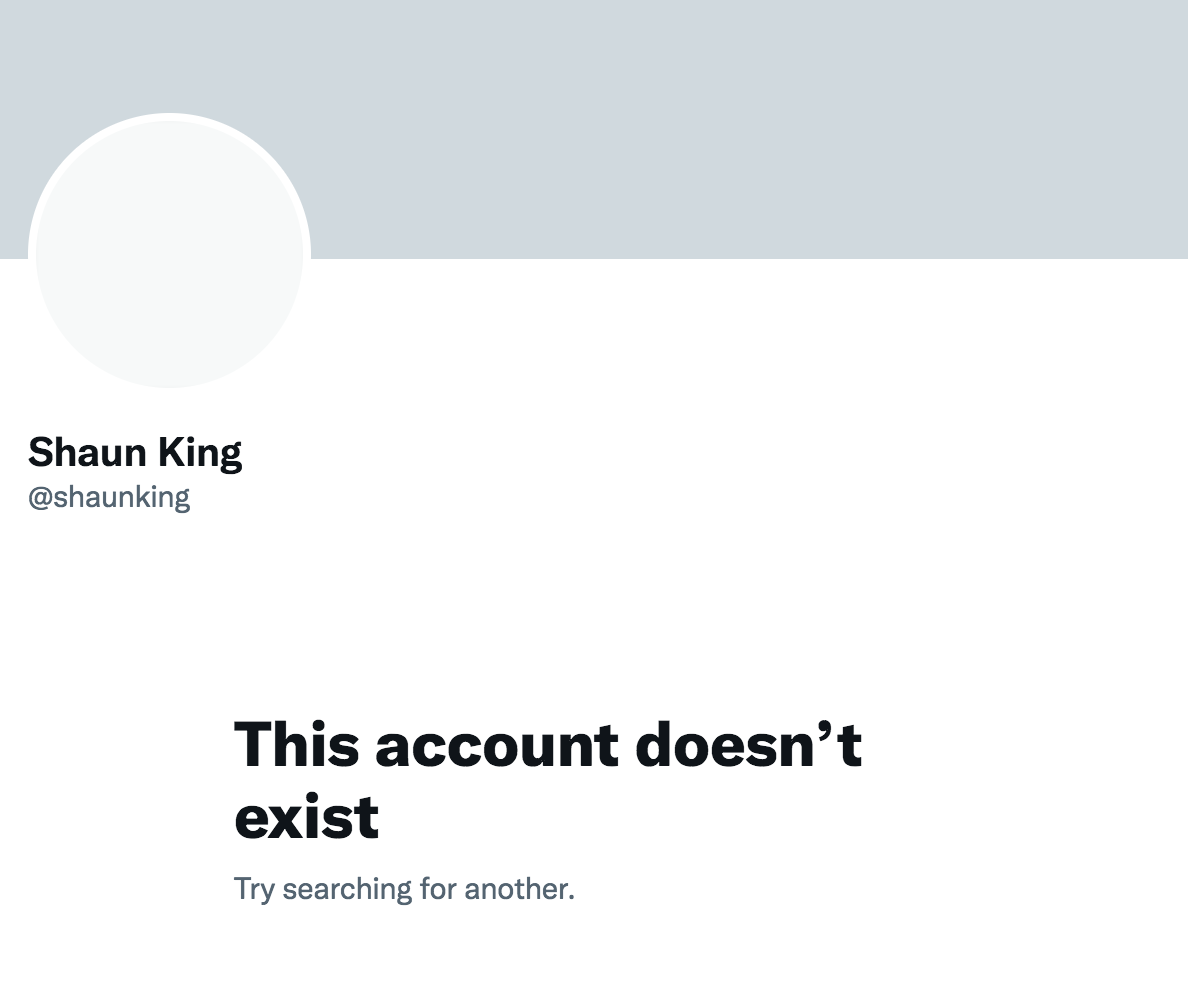 While the left loses their collective two-thirds of a mind over the news, Musk has promised to open Twitter back up to free speech, make the site's algorithm open-source, get rid of the bots that spam up people's feeds, and verify all human users.