Sam Brinton, the former top nuclear waste engineer in the Biden administration accused of stealing at least two people's luggage from airport turnstiles in two separate incidents, was arrested in Las Vegas Wednesday - and his mug shot's a doozy.
A far cry from the bald, grinning man in lipstick and lacy women's evening attire - or the dude in leather bondage gear - often seen in his Instagram photos, Brinton - who up until recently wore the official title of Deputy Assistant Secretary of the Office of Spent Fuel and Waste Disposition - appears less than enthused about being carted off to the pokey, where his bail was set at $15,000.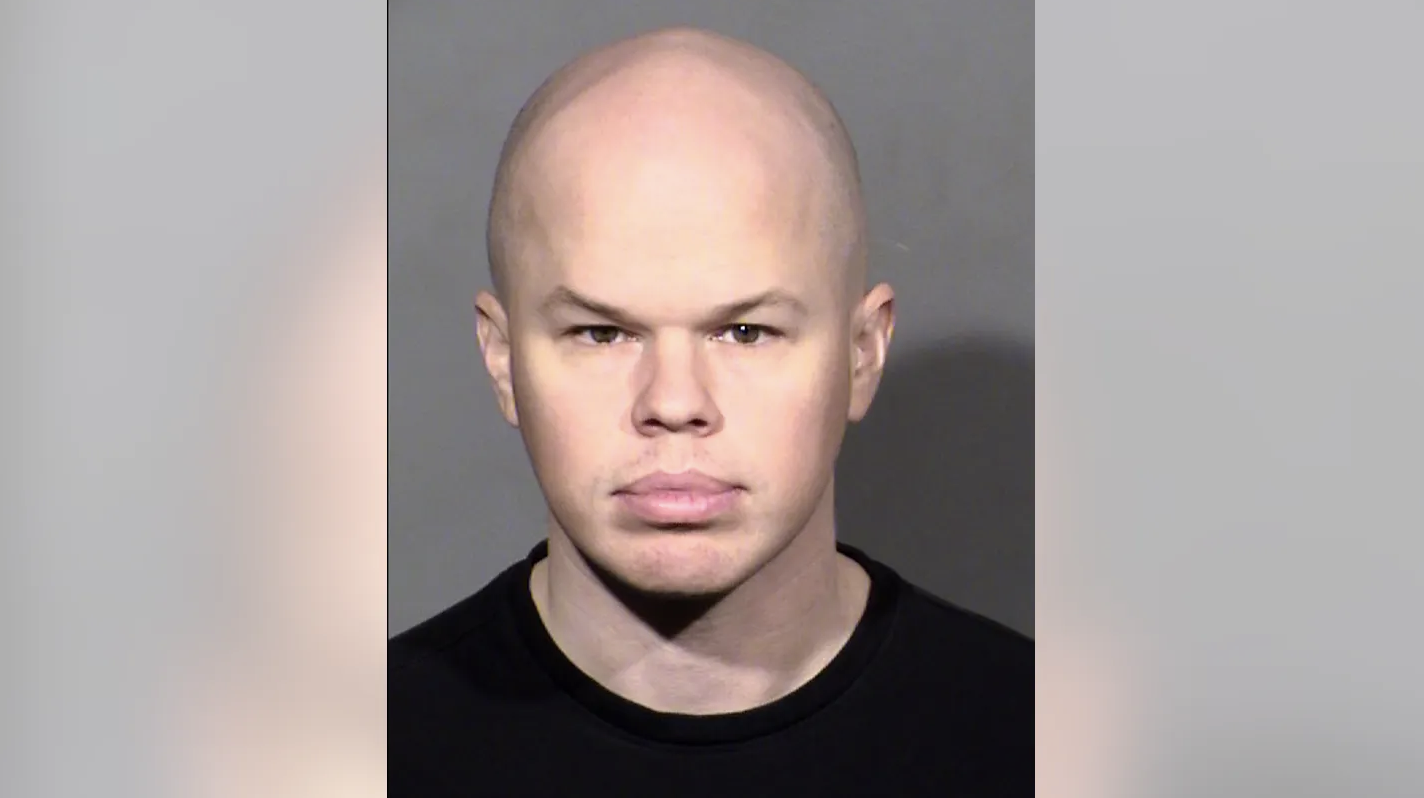 Brinton was also told by the court to "stay out of trouble," though it's not clear whether dog-bondage fetish play is included in that description.
Related: Disc Golf Places Tighter Restrictions On Transgenders Competing In Women's Division
Brinton was charged last week with grand larceny after reportedly stealing a woman's bag worth $3,670 at Harry Reid International Airport in Las Vegas last July. He has also been charged in Minnesota with allegedly stealing another woman's bag worth about $2,325 at the Minneapolis-Saint Paul International Airport in September. Between both charges, he's facing up to a combined 15 years in prison. 
Brinton was finally fired from the Department of Energy earlier this week - only after the news publicly broke that Biden's top nuclear garbage man and diversity hire was likely also a thief.