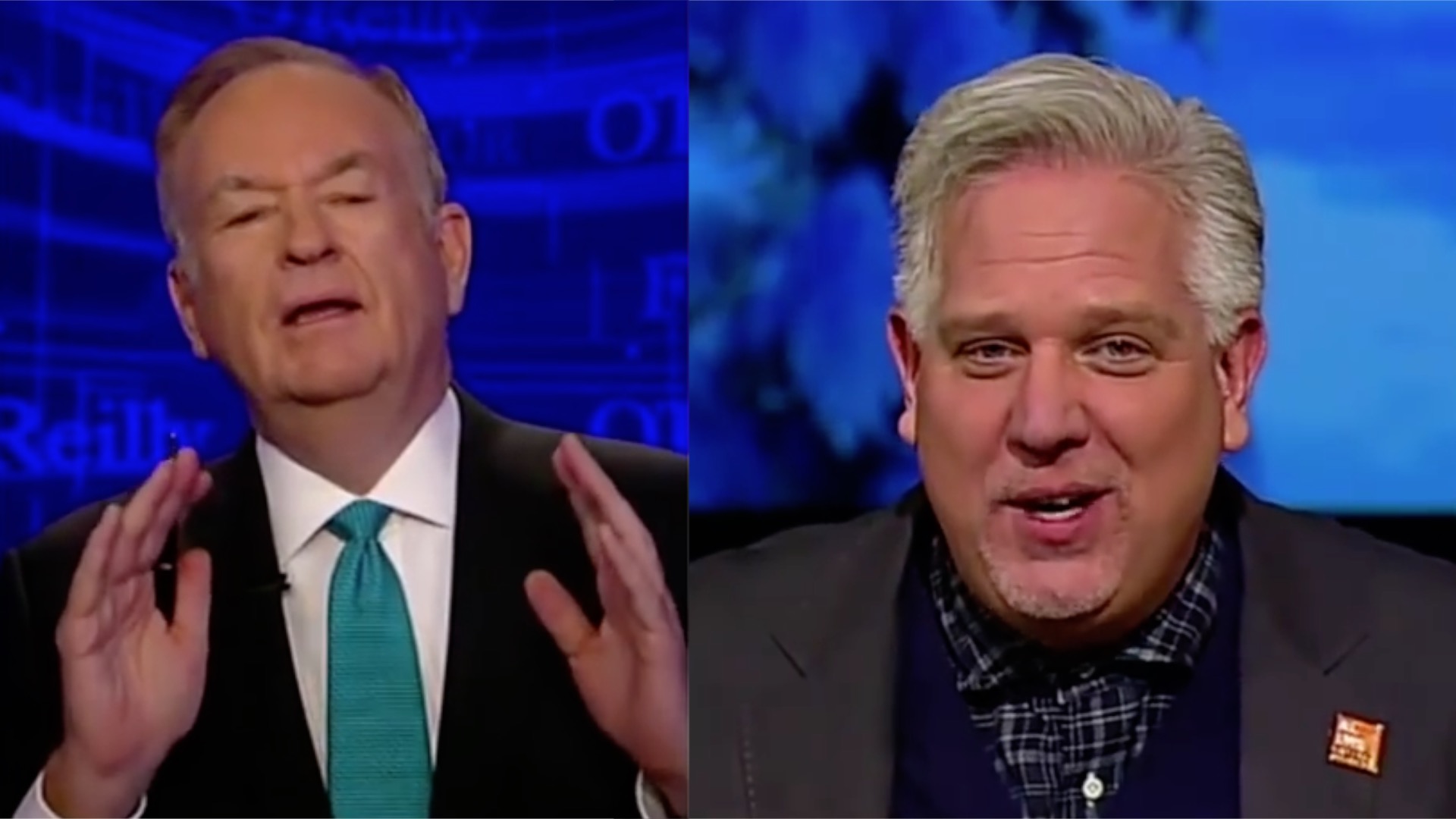 It looks as though two former Fox News Channel employees are going to be teaming up in order to continue to be heard.
Former Fox News primetime ratings king Bill O'Reilly announced that he will have a weekly spot on The Blaze founder Glenn Beck's radio program.
"We're going to do that every Friday until Beck gets tired of me," O'Reilly said Monday on his podcast. "And it's a good outlet for me to, you know, discuss things back and forth with Beck, who's a good friend. We don't agree on everything, but it's very lively."
According to The Hill:
Beck and O'Reilly are friends going back to their time together at Fox News, when they were the two biggest names on the network before Beck's abrupt departure in 2011. 

Beck was shown the door after advertisers fled amid outcry over his controversial rhetoric, even as ratings stayed strong. O'Reilly was ousted from Fox earlier this year after the revelation of a number of sexual harassment claims, despite high ratings.
Both Beck and O'Reilly are known for their sometimes emotional take on the news, so it's only natural that the two would team up outside of the organization that left them behind.
Beck commented recently on the scandal that led to O'Reilly's departure from Fox News.
"He had access to very beautiful women," Beck said. "We never saw him utter a word that was even blue humor. He was so buttoned up when he was around us, I find these charges hard to believe."
Whether the charges are true or not, it can be expected that future segments between O'Reilly and Beck will be colorful, to say the least.