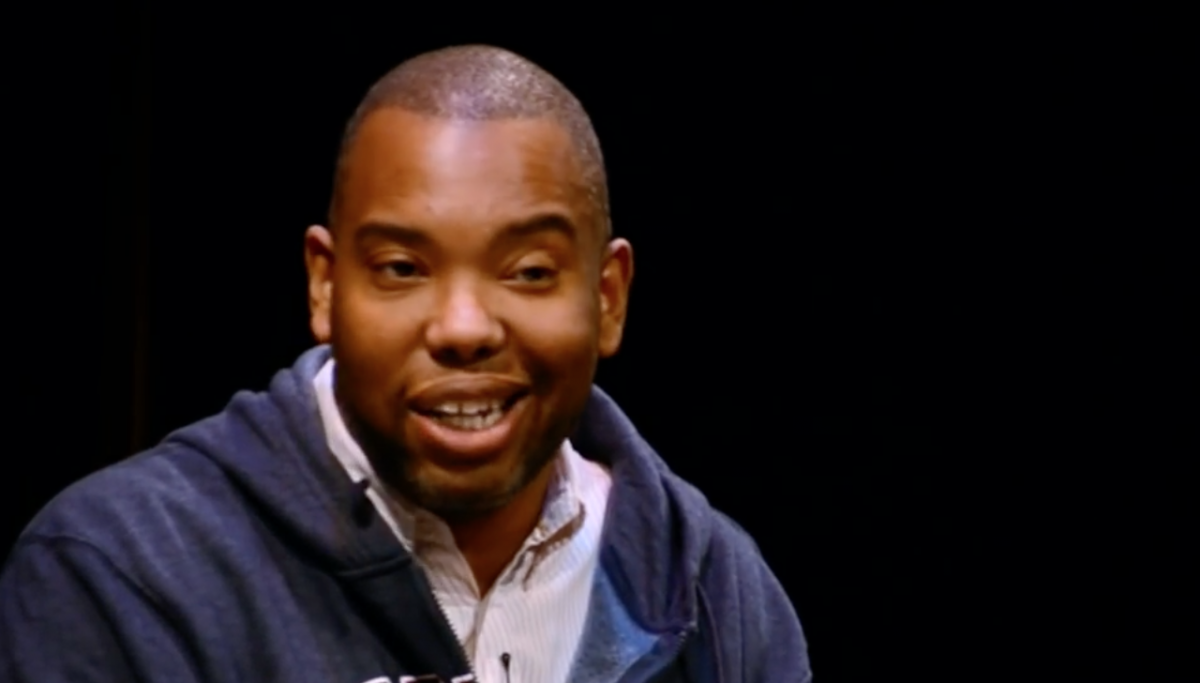 (Author, Ta-Nehisi Coates)
Best-selling author Ta-Nehisi Coates is outraged at "Confederate," a prospective new show being produced by HBO. "Confederate" takes place in an alternate future where the South won the Civil War and slavery is still legal. 
The show has received a strong backlash, including the  hashtag #NoConfederate, which was Twitter's No. 1 trending spot in the U.S. and No. 2 worldwide. Critics believe that the show's premise is insensitive to the experience of black Americans.
Coates is the author of the best-seller "Between the World and Me," as well as "The Beautiful Struggle" and several "Black Panther" comics. He is also a national correspondent for the Atlantic magazine.
In the Atlantic, Coates explained his opposition to the show:
For while the Confederacy, as a political entity, was certainly defeated, and chattel slavery outlawed, the racist hierarchy which Lee and Davis sought to erect, lives on. It had to. The terms of the white South's defeat were gentle. Having inaugurated a war which killed more Americans than all other American wars combined, the Confederacy's leaders were back in the country's political leadership within a decade. Within two, they had effectively retaken control of the South.

Knowing this, we do not have to wait to point out that comparisons between Confederate and The Man in the High Castle are fatuous. Nazi Germany was also defeated. But while its surviving leadership was put on trial before the world, not one author of the Confederacy was convicted of treason. Nazi Foreign Minister Joachim von Ribbentrop was hanged at Nuremberg. Confederate General John B. Gordon became a senator. Germany has spent the decades since World War II in national penance for Nazi crimes. America spent the decades after the Civil War transforming Confederate crimes into virtues. It is illegal to fly the Nazi flag in Germany. The Confederate flag is enmeshed in the state flag of Mississippi.
"Confederate" is produced by "Game of Thrones" show-runners David Benioff and D.B. Weiss, along with African-American writers Nichelle and Malcolm Spellman, who will executive produce. The story takes place during what it calls the Third American Civil War, following a group of characters on both sides of the Mason-Dixon line, now a demilitarized zone.
HBO said in a previous statement, "We have great respect for the dialogue and concern being expressed around 'Confederate.' We have faith that [writers] Nichelle, Dan, David and Malcolm will approach the subject with care and sensitivity. The project is currently in its infancy so we hope that people will reserve judgment until there is something to see."
Thank you for supporting MRCTV! As a tax-deductible, charitable organization, we rely on the support of our readers to keep us running! Keep MRCTV going with your gift here!