The "useful idiots" are firing back against the hand the feeds them the attention they so consistently crave.
The Marxist Black Lives Matter (BLM) organization not only called out President Joe Biden on Tuesday, but they tweeted that his regime is treating their communities worse than former President Donald Trump, which might be the worst thing since Hitler that you can call a leftist.
BLM noted that Biden's first 100 days in office are up very soon and that things have only become worse under his reign. Essentially, BLM is upset about a practice that has been going on for years, which is the U.S. military providing police departments across the country with hand-me-downs that they're not going to use anymore.
RELATED: Rep. Maxine Waters Tells Protesters To Get 'More Confrontational' If Derek Chauvin Isn't Found Guilty of Murder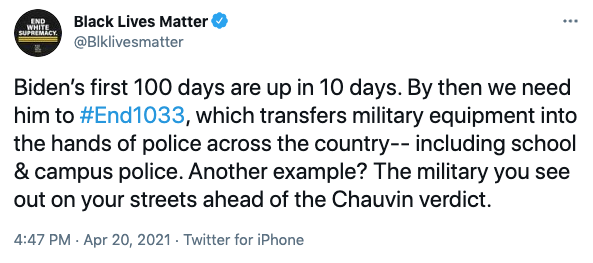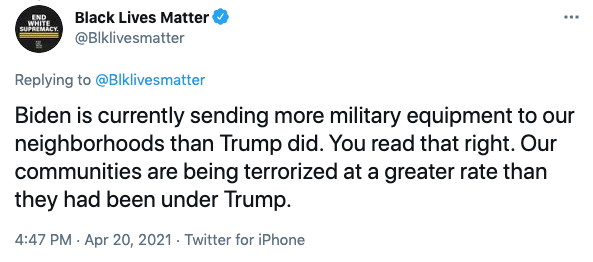 While rational people might not agree with the sentiment of the totality of BLM's tweets above, the fact that an organization that helped Biden get elected is now slamming him only three months into his presidency should be very telling.