According to a new poll by the Media Research Center, a full 60 percent of likely voters – including nearly half of liberals – believe some members of the media would like to see the shutdown drag on so that it hurts President Trump's chances of reelection in November.
The poll, conducted with McLaughlin & Associates, found 85 percent of conservatives and, perhaps even more surprisingly, 41 percent of liberals agreed that at least some in the media are actually in favor of prolonging the shutdown over the coronavirus that has already put 40 million Americans on unemployment, bankrupted businesses and destroyed countless livelihoods if it means taking down Trump.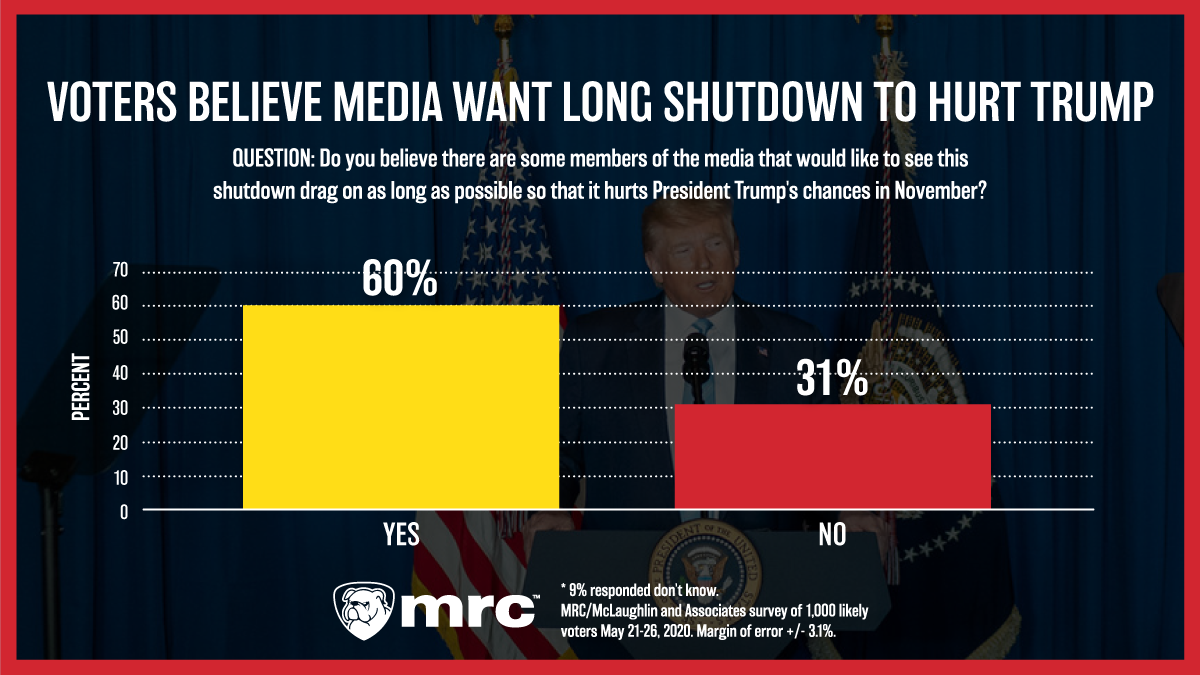 More than half of those polled – 56 percent, in fact – who agreed with that statement were under the age of 55. Thirty-five percent of anti-Trump voters, 50 percent of moderates, 61 percent of those in battleground states said they think the media want an extended shutdown.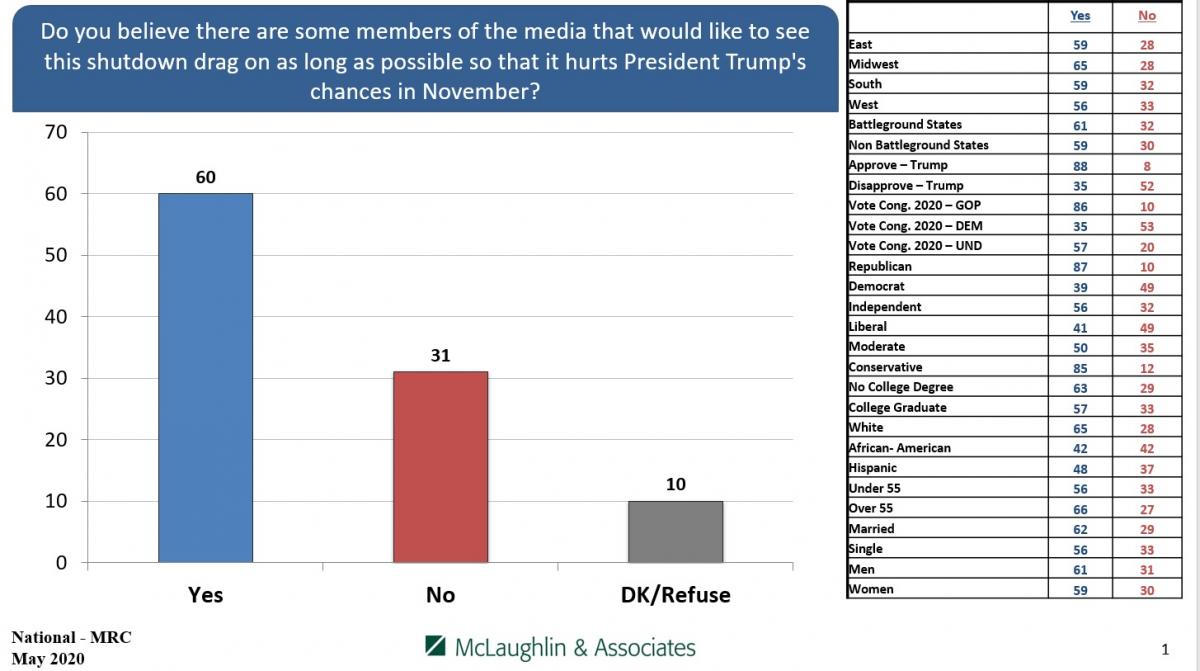 "This is just more evidence of how at odds the American liberal media are with the American public,"said MRC President Brent Bozell in a statement accompanying the poll's findings. "Honest journalism has been replaced with leftist advocacy. Even in these divisive times, both conservatives and liberals can agree on one thing: the media have it out for President Trump."
The online survey polled 1,000 likely general election voters nationwide between May 21-26, 2020.