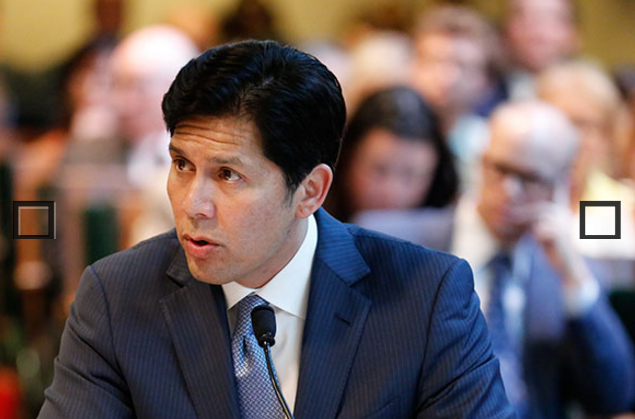 (Image via Sen. Kevin de León official website)
California Senate President Kevin de León (D-Los Angeles) has introduced legislation to prevent state and local law enforcement from aiding federal immigration officials in deportations of illegal immigrants, he announced in a press release on Wednesday.
The bill entitled the California Values Act – or in de León's words, a "bill to freeze out ICE" – would also create "safe zones" throughout the state in locations such as public schools, hospitals, and courthouses, where state and local law enforcement would be prohibited from enforcing immigration laws.
"To the millions of undocumented residents pursuing and contributing to the California Dream, the state of California will be your wall of justice should the incoming administration adopt an inhumane and over-reaching mass-deportation policy," Sen. de León said in a statement. "We will not stand by and let the federal government use our state and local agencies to separate mothers from their children."
While the California Values Act does not prevent state and local law enforcement from complying with judicial warrants to transfer violent offenders into federal custody for deportation, they are prohibited from performing the functions of a federal immigration officer and from cooperating with Immigration and Customs Enforcement (ICE) agents in deportations.
The legislation comes as a preventative measure against President-elect Donald Trump's immigration agenda.