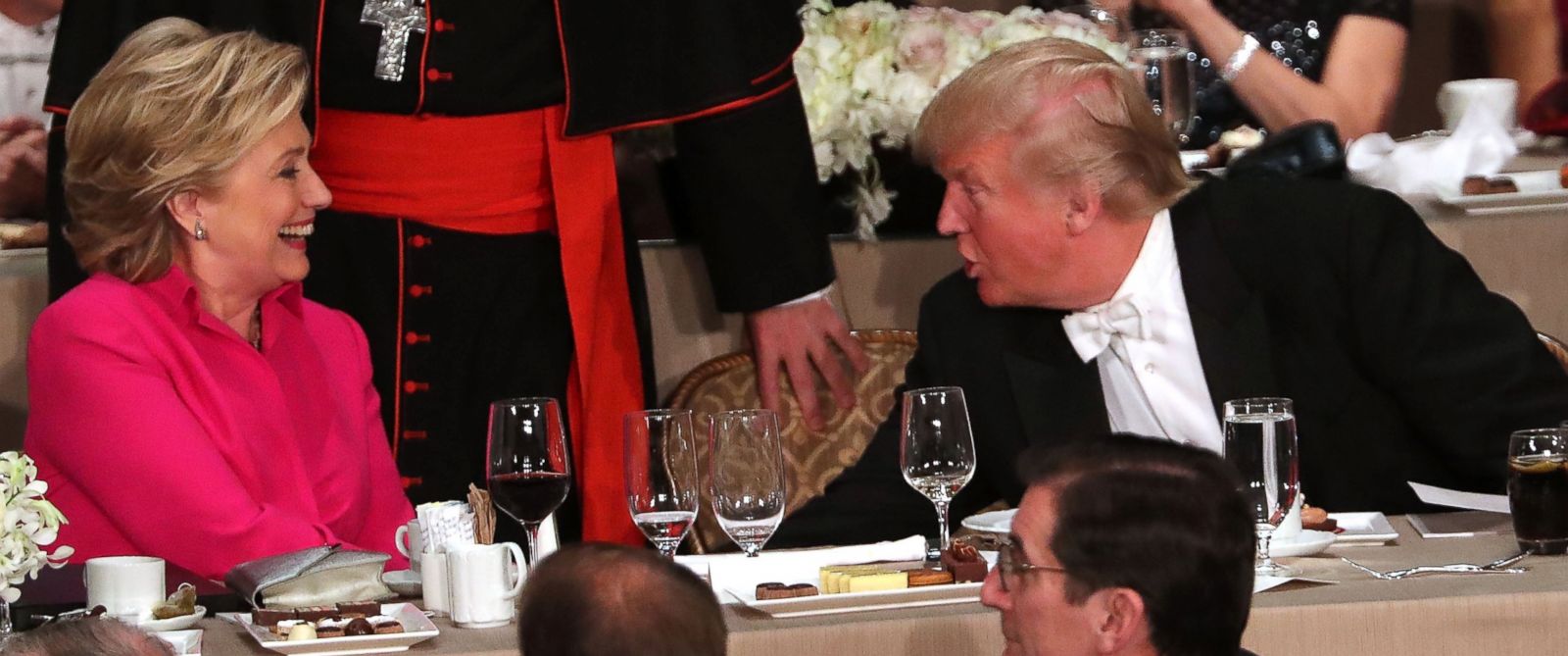 The Alfred E. Smith Dinner on Thursday night was surely one for the books.
Presidential candidates Donald Trump and Hillary Clinton traded jabs at the Catholic foundation's annual charity event supporting needy children, with Trump even receiving audible "boo"s from many in the NYC audience when he took the jokes criticizing Hillary to a more serious, personal level about halfway through his speech.
Despite some "awkward" moments during the dinner, Cardinal Dolan, who sat between Trump and Hillary throughout the event, said on The Today Show that he was "very moved" by some of the conversation that took place between the candidates.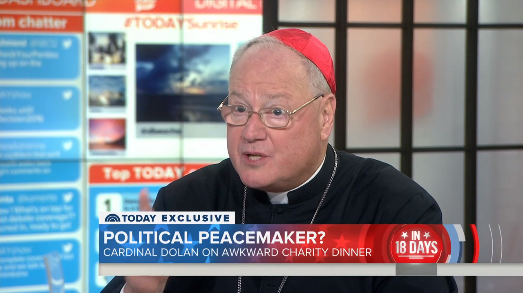 "I'm sitting there between the two, and literally I'm supposed to be some kind of a bridge to bring these two people together. And I try my best and there were some very touching moments," he said.
Dolan continued, "After the little prayer, Mr. Trump turned to Secretary Clinton and said, 'You know you are one tough and talented woman,' and he said, 'this has been a good experience, this whole campaign, as tough as it's been.' And she said to him, 'And Donald, whatever happens, we need to work together afterwards.'"
Dolan says awkwardness between the candidates is nothing new, as there was some "iciness" between Mitt Romney and Barack Obama back at the same dinner in 2012.
"The purpose of the evening is to break some of the ice, and thanks be to God, it works," Dolan said.
It appears the contempt the candidates displayed for each other in their speeches wasn't entirely the case in private conversation.
Check out Dolan's remarks on The Today Show, as well as the speeches from both Donald Trump and Hillary Clinton below: 
Thank you for supporting MRCTV! As a tax-deductible, charitable organization, we rely on the support of our readers to keep us running! Straight from Founder and President, Brent Bozell, please read the MRC request for support here to see how you can join the movement!