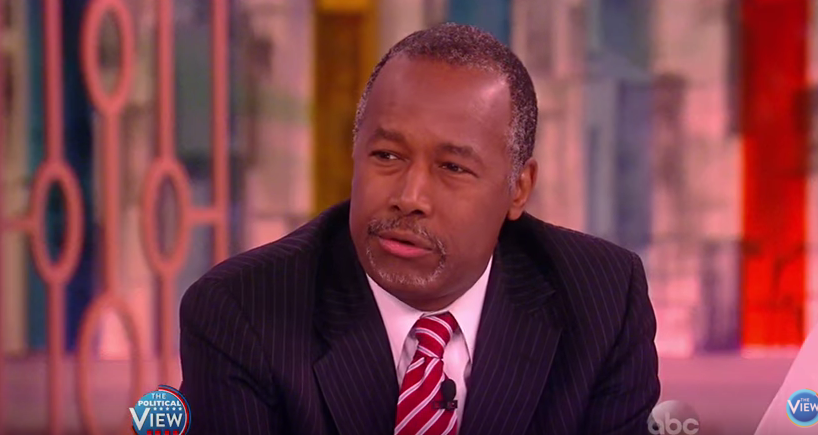 (Image via Screenshot)
In an appearance on ABC's The View Thursday morning, retired neurosurgeon and former Republican presidential candidate Dr. Ben Carson defended his endorsement of Donald Trump.
Co-host Whoopi Goldberg repeatedly asked Carson how he could choose to endorse Trump, a "racist" who attacks his opponents and degrades women.
"When you're very nice, you're very respectful, you talk about the real issues… Where does it get you? It gets you where it got me. Nowhere, O.K.?" said Carson.
"He and some of the other politicians, they do what people want. They say what people want to hear. They appeal to people --"
"That's how Hitler got in," Goldberg interjected.
"But what we have to do is recognize… We the people are largely responsible," Carson went on. "We have to be willing to stand up for what we believe, because politicians will respond to that."
He insisted that, while he does not agree with everything Trump has said or done, supporting Trump is the best option to push back against the political establishment running Washington, D.C. 
Listen to his remarks in the video clip below.