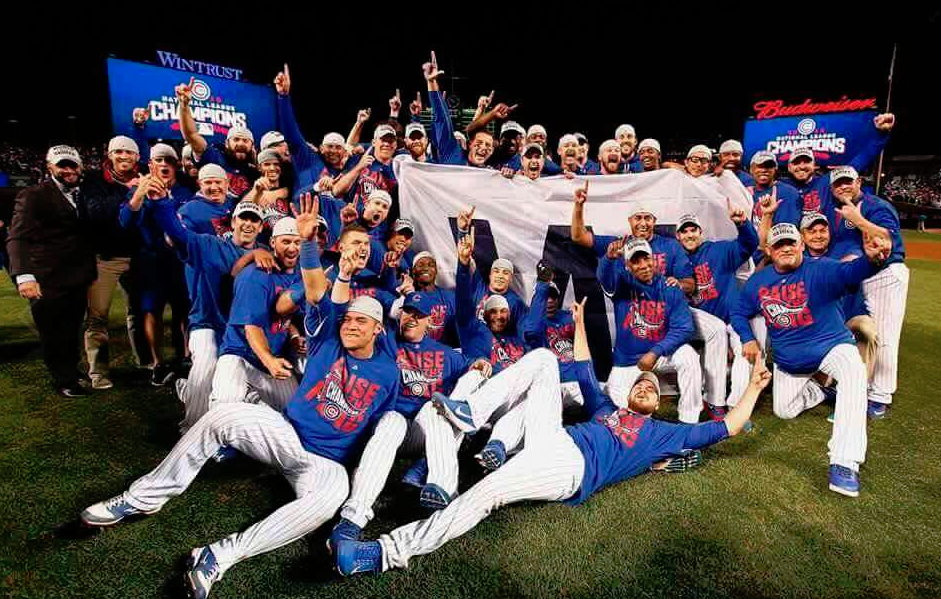 (Image: Facebook/Nick Kangadis)
"As sure as God made green apples, someday, the Chicago Cubs are gonna be in a World Series."
- Harry Caray, 1991
Those words, known to every true Cubs fan, are now a reality.
On Saturday, the Chicago Cubs beat the Los Angeles Dodgers in game six of the National League Championship Series (NLCS) to earn the right to face the American League champion, the Cleveland Indians, in the World Series.
It is the first time in 71 years that the Cubs have won the National League pennant (it hasn't happened since 1945), and it gives the Cubs the chance to break the longest championship drought in sports history (108 years). Ironically, the Cleveland Indians have the third longest current championship drought streak in sports (68 years).
Yours truly, in particular (a lifelong Cubs fan), could be heard around the block screaming, laughing and even shedding a few tears after the Cubs closing pitcher, Aroldis Chapman, induced a game-ending double play out of the Dodgers' pinch-hitter, Yasiel Puig.
The game was the most-watched LCS game since 2010, with 9.7 million people tuning in Saturday night. Fans and celebrities from all over the country could be seen celebrating the Cubs NLCS victory.
The stars were out Saturday night in Chicago, and around the country, as the Cubs put the finishing touches on a masterfully played sixth game of the NLCS.
Actor John Cusack with Cubs legend, Kerry Wood: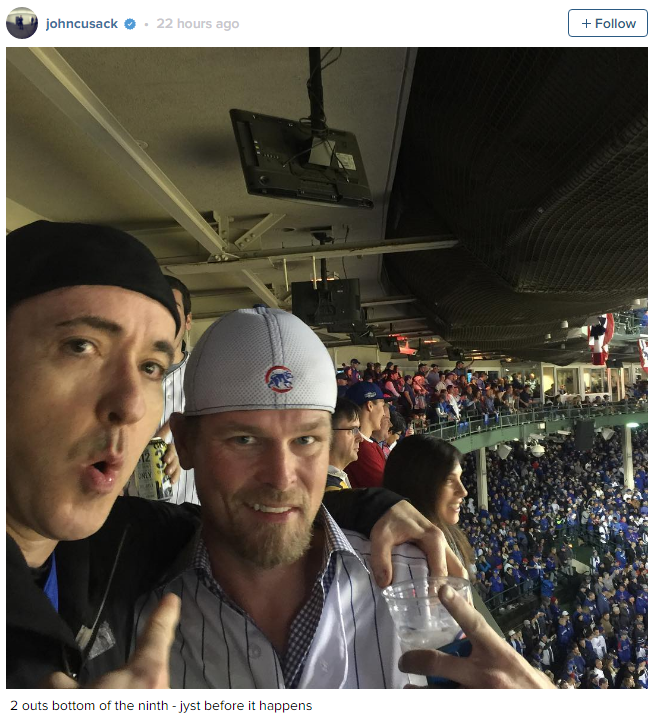 Legendary comedic actor Bob Newhart: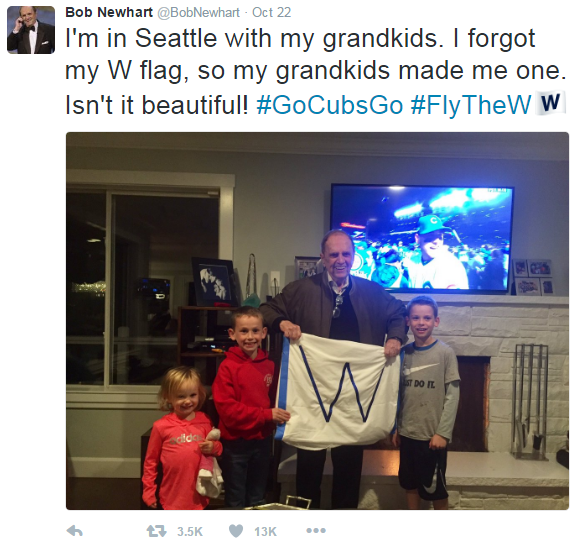 Musician and Pearl Jam frontman, Eddie Vedder: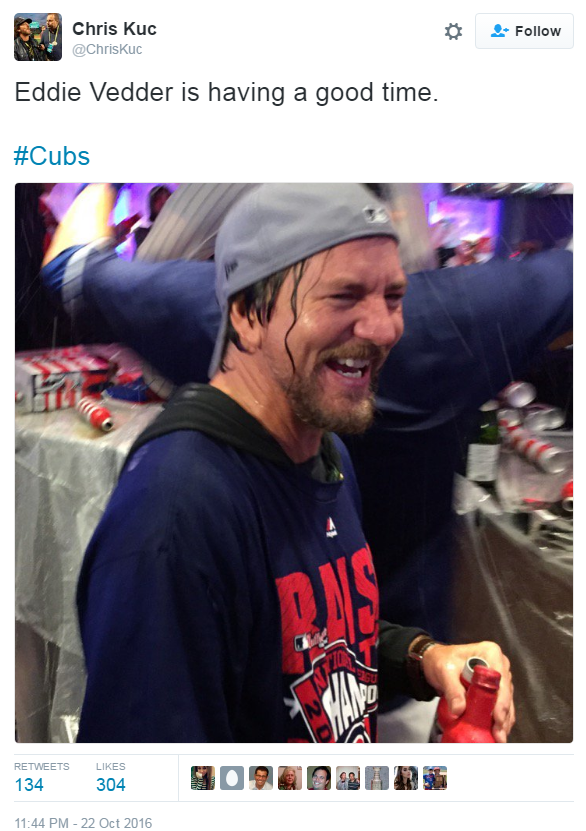 Cubs Hall of Fame legend, "Sweet Swingin'" Billy Williams: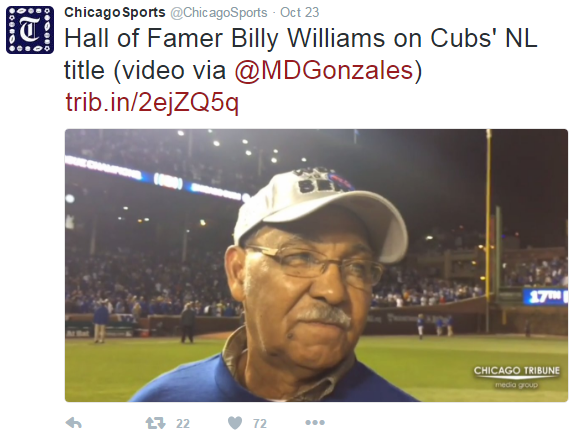 So Tuesday night is the night for long suffering fans of the Cubs. Pearl Jam frontman Eddie Vedder wrote a song for his beloved Cubs almost a decade ago, but it is still widely played throughout Cubs Nation. Below is a video with the song "Someday We'll Go All the Way" by Eddie Vedder:
And of course the Cubs have their own way of celebrating through song after each and every home victory. "Go Cubs Go" by Steve Goodman:
For those millions of fans that are not with us anymore to witness history, and to those legends whose time has passed, Go Cubs Go!
For Ernie Banks, Ron Santo, Harry Caray, Jack Brickhouse and Steve Goodman.