CNN allegedly booted Parkland student survivor and pro-gun advocate Kyle Kashuv from a scheduled interview Wednesday after he re-tweeted an article the network didn't like.
Kashuv, whose notoriety on social media has been steadily climbing despite the liberal media's best efforts to all-out ignore him in favor of his anti-gun peers, re-tweeted an article from the Daily Wire Tuesday that quoted sports blogger Clay Travis calling CNN's Brooke Baldwin a "fake news hypocrite."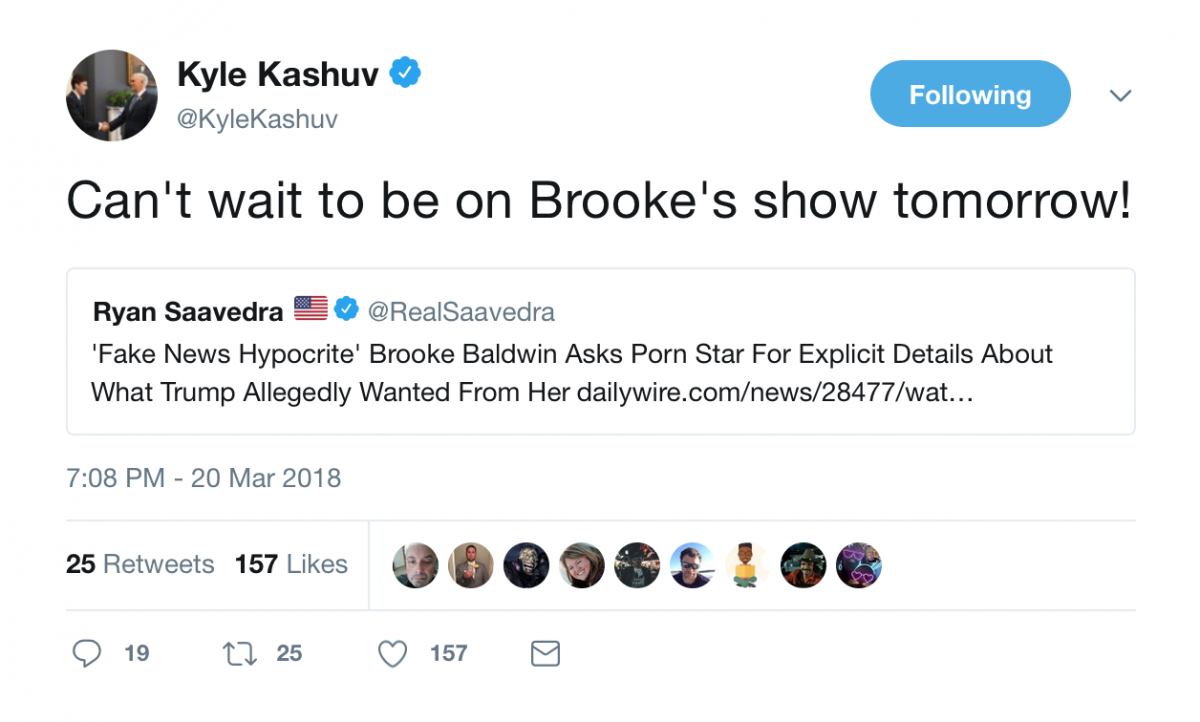 Travis, you may recall, got into a tiff with Baldwin on her show last September after he dared to say the word "boobs" on air.
According to Kashuv, CNN later called and canceled his interview.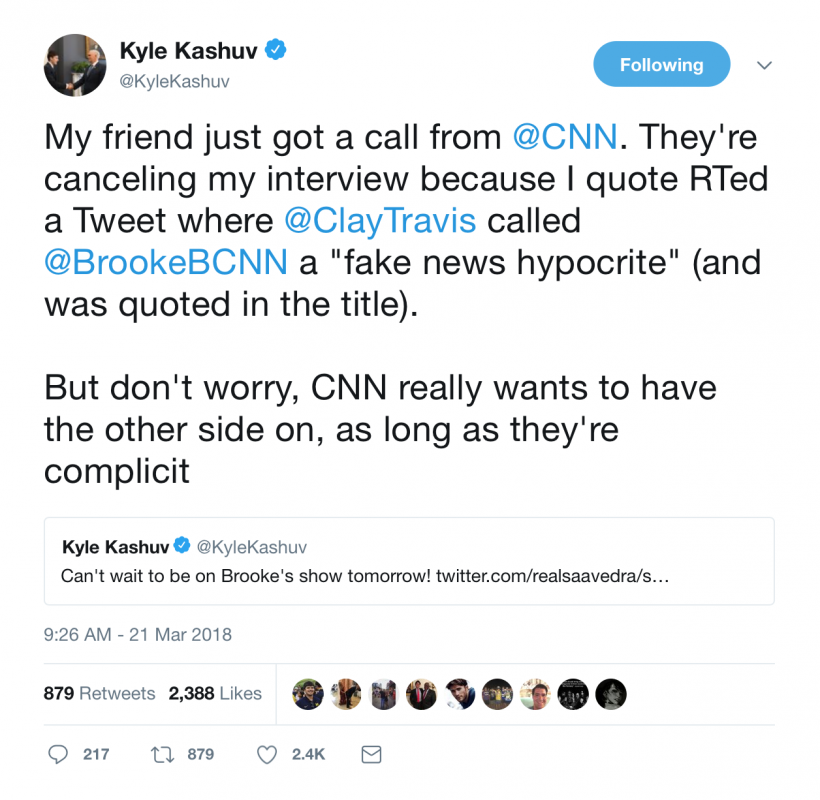 Kashuv later added the network specifically cited his tweet as the reason for pulling his interview.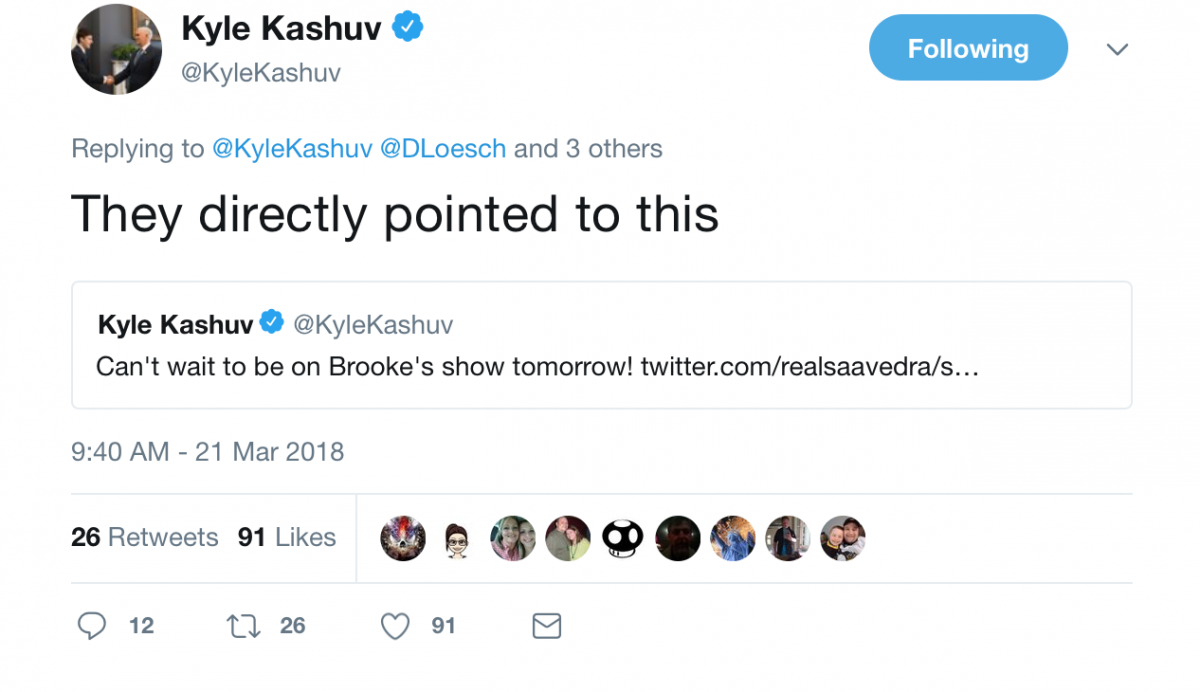 Note that Kashuv never called Baldwin a "fake news hypocrite." For that matter, neither did the Daily Wire, or their reporter Ryan Saavedra. The article simply quoted Travis.
Travis himself responded to Kashuv's interview getting canceled over something as dumb as a re-tweet.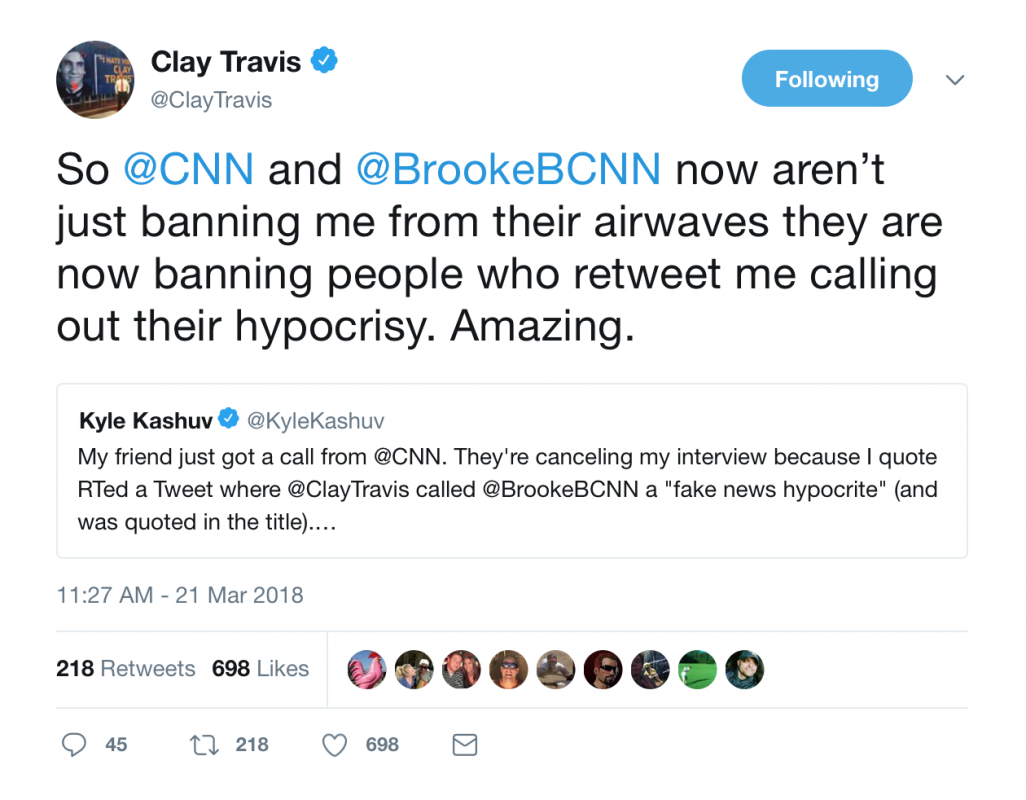 If CNN really did cancel Kashuv's interview because he retweeted an article they didn't like, that'd be even more lame than Baldwin getting bent out of shape over the word "boobs."