A Fox News Channel cornerstone for years, Pulitzer Prize winning journalist and best-selling author Charles Krauthammer lost his battle with cancer on Thursday. Krauthammer was 68 years old. The political world has come out in droves to remember Krauthammer. 
Krauthammer knew his time on this Earth was short, penning a tear-inducing June 8th letter that indicated his "fight is over" after a long battle with cancer.
"My doctors tell me their best estimate is that I have only a few weeks left to live," the respected conservative commentator wrote, just a few short days before his death. "This is the final verdict. My fight is over."
Krauthammer was always measured in his commentary on Fox News, and his daily responses to questions from Bret Baier on Fox News' "Special Report with Bret Baier" were informative and thought-provoking.
Condolences and remembrances of Krauthammer have been pouring in on Twitter: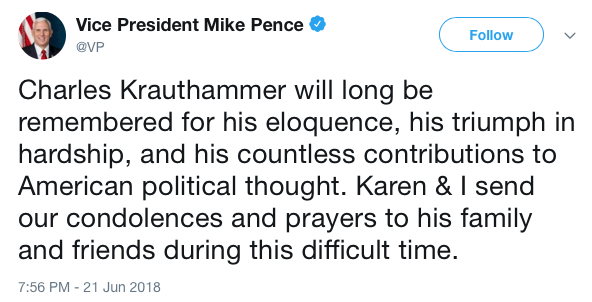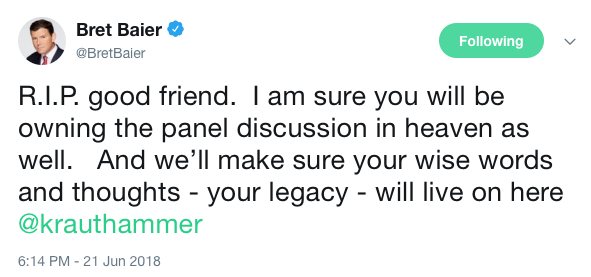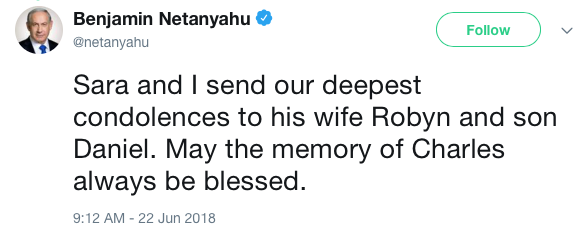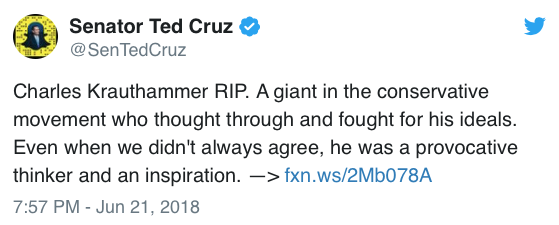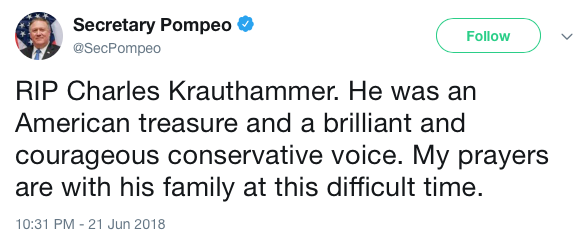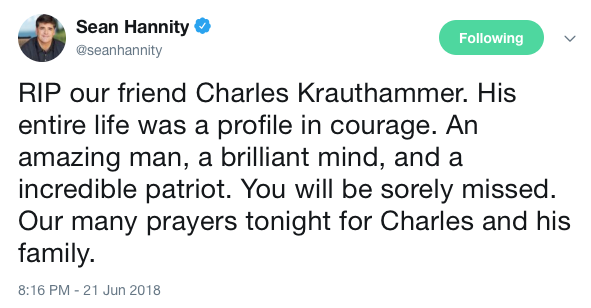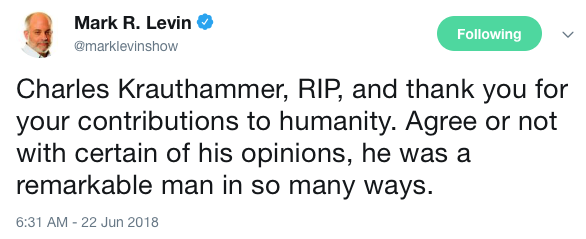 Here's Krauthammer's final public words from his letter:
Lastly, I thank my colleagues, my readers, and my viewers, who have made my career possible and given consequence to my life's work. I believe that the pursuit of truth and right ideas through honest debate and rigorous argument is a noble undertaking. I am grateful to have played a small role in the conversations that have helped guide this extraordinary nation's destiny.

I leave this life with no regrets. It was a wonderful life — full and complete with the great loves and great endeavors that make it worth living. I am sad to leave, but I leave with the knowledge that I lived the life that I intended.
Krauthammer is survived by his wife, Robyn, and their son, Daniel.
RIP, Mr. Krauthammer.