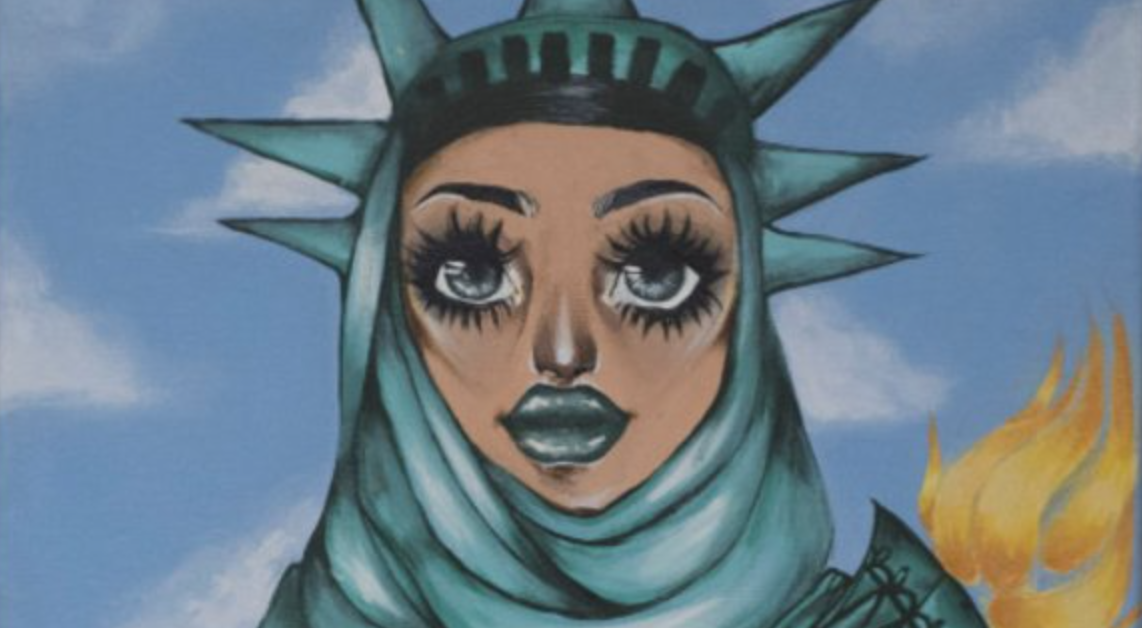 A Democratic congressman has a painting of the Statue of Liberty wearing a hijab in his office, and an activist group is very unhappy about it.
The picture, which depicts the State of Liberty sporting the traditional garb worn by Muslim women, was selected as a finalist for a student art competition hosted by Congressman Lou Correa (D-Calif.). The painting has elicited outrage from an activist group called We the People Rising, who are now demanding that Correa take it down.
According to the Orange County Register: 
A student painting that depicts the Statue of Liberty wearing a Muslim hijab, displayed in congressman Lou Correa's Santa Ana office, is being attacked as an unpatriotic violation of the separation of church and state by members of We the People Rising, a Claremont-based activist group that advocates stricter enforcement of immigration laws.
We The People Rising has denied their complaints have anything to do with an anti-Muslim sentiment. Activist Mike McGertrick says Correa "shouldn't have anything religious in his office" at all, including a painting of an iconic American symbol decked out in Islamic dress.
"I would like to see our Congress people be right-down-the-line patriotic," McGertrick claims.
For his part, Correa says that he has sought advice from the House Office of General Counsel and they informed him that the painting was not an issue. The congressman also responded to the criticism from the activist group, stating that he would not take down the painting because of a few complaints.
"You take it in the context of a lady, probably a Muslim American — with all that's going on, she's a proud American," Correa said by phone from Jerusalem, where he was attending meetings as part of a congressional information-gathering trip. "That's what it says to me."
We The People Rising have threatened a protest, tentatively planned for Sept. 11, if the painting is not removed.