The number of people on the Terrorist Watchlist caught trying to illegally enter the U.S. through the southern border has skyrocketed since Pres. Joe Biden took office, U.S. Customs and Border Protection (CBP) enforcement statistics reveal.
Last updated on September 15, CBP enforcement statistics show that Fiscal Year (FY) 2023 set a record for the number of people on the U.S. government's terror watchlist caught trying to illegally enter the U.S., hitting 151 with two weeks to spare.
Based on the federal government's fiscal year (October 1 through September 30), terror watchlist encounters have surged under Biden:
In FY 2017 (eight months under Trump, four months under Obama), there were only two terror watchlist encounters.
In FY 2023 (through Sept. 15), there were 151 terror watchlist encounters – an increase of 7,450% from FY 2017.
FY 2023's count is more than 50 times higher than the three terror watchist encounters in Trump's last full fiscal year (FY 2020).
FY 2023 is more than 24 times the combined number of terror watchlist encounters during the four fiscals years FY 2017 through FY 2020 (11).
FY 2023's 151 terror watchlist encounters exceed the total of 122 for the previous six fiscal years (FY 2017-FY 2022) combined.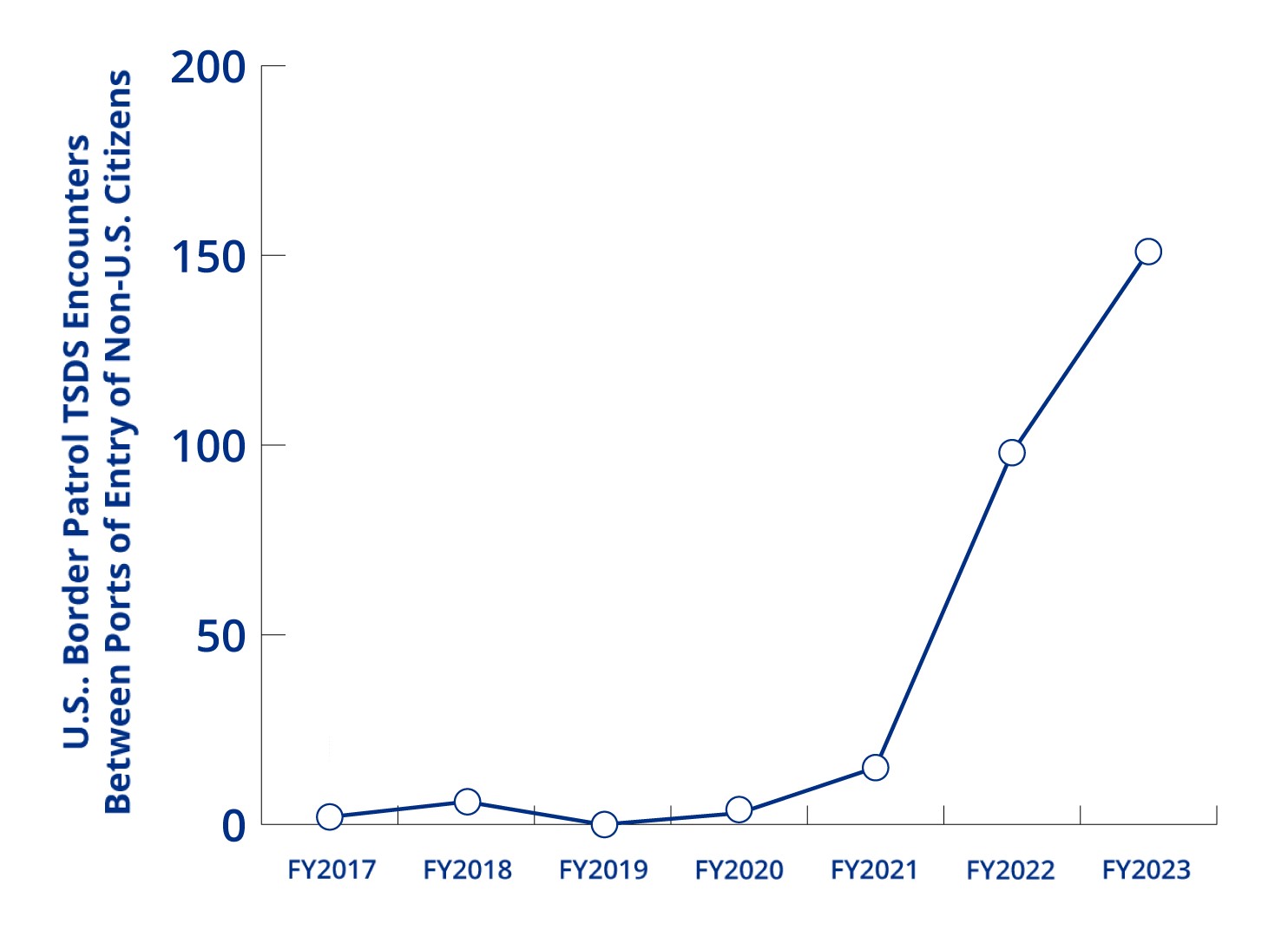 What's more, an estimated 1.5 million illegal aliens have slipped into the U.S. without being captured during the Biden Administration.
Any illegal aliens on the terror watchlist among the 1.5 million "gottaways" are not be included the CBP statistics.
The U.S. Border Patrol reports that 0.0084% of all illegal alien encounters in FY 2023 were on the terror watchlist. If that rate holds true for gotaways, it would mean an addition 1,260 people on the terror watchlist have entered the U.S. without being captured, under Biden.