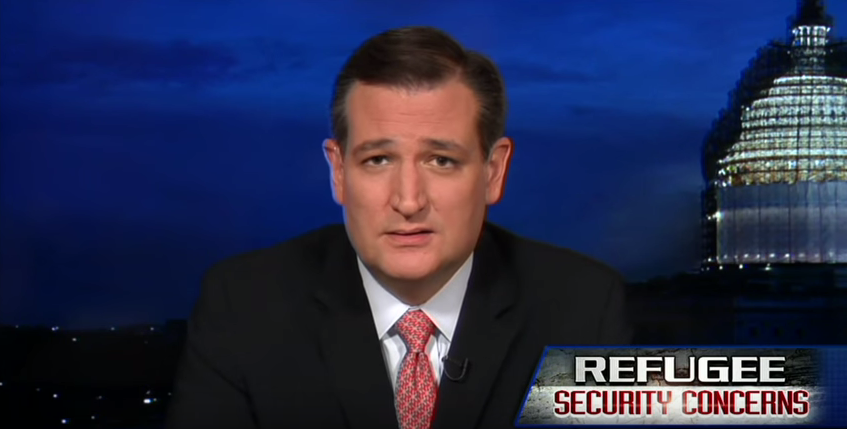 In an appearance on "Hannity" Thursday night, Sen. Ted Cruz (R-Tex.) criticized President Obama for endangering American lives by blatantly disregarding refugee security concerns.
"This President is so driven by radical ideology, by political correctness," said Cruz.
"Obama, instead of defending this nation, just attacks you and me and anyone that wants to keep it safe," he fired.


The Republican presidential candidate argued that instead of bringing in thousands of refugees to the United States, they should be resettled in the Middle East.
"There's a humanitarian crisis, but these refugees can be resettled in the Middle East, in majority Muslim countries," said Cruz. "We're already paying more of that bill than any country on earth, yet the President insists we have to endanger the safety and security of our nation."
Check out his full interview with Fox News host Sean Hannity below.
H/T Fox News Insider