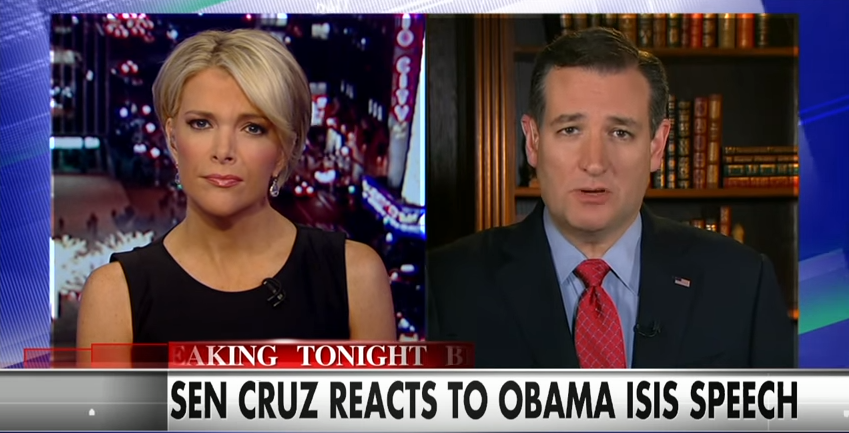 Tuesday night on "The Kelly File," Republican presidential candidate Sen. Ted Cruz (Texas) sounded off on President Obama and his administration for treating climate change as a more serious threat to U.S. security than radical Islamic extremists.  
In response to the President's remarks during a press conference at the White House on Tuesday -- where he called an upcoming summit on global warming "a powerful rebuke" to the deadly terror attacks on Paris -- Cruz said, "It's gotten to the point where I don't even think 'Saturday Night Live' can even parody this president anymore."
"President Obama and John Kerry have both said that they think essentially your SUV in the driveway is a greater threat to our security than is ISIS, than is a nuclear Iran," he went on, "and it makes no sense whatsoever."
"You know what would be a real rebuke to ISIS?" the Texas senator asked. "When we kill the terrorists before they carry out another terror attack here at home."
To watch the rest of his remarks, check out the video clip below.