Remember this viral video of a little girl crying hysterically as border agents prepared to "separate" her from her mother after the pair crossed the border illegally?
 
The photo of a Honduran girl crying as she and her mom are detained in Texas has grabbed worldwide attention and come to symbolize the debate about separating kids from their parents. Only on @CBSThisMorning, the border agent shows us what happened moments before it was taken: pic.twitter.com/T0owt3kvf7

— CBS News (@CBSNews) June 22, 2018

Yeah, turns out that was a total lie.
The toddler in the Getty image, which the Washington Post hailed as a "symbol of the Trump administration's new "zero tolerance" border policies, which have caused hundreds of children to be removed from the parents who brought them here," wasn't actually separated from her mother at all. In fact, she was dragged across the border by her previously-deported mother and a human smuggler because her mom wanted a job.
 
Father of the now famous photo of the little girl crying says his wife/child were never separated at any time by authorities, that his wife was seeking a job (not fleeing violence), and that he is upset w/ her for taking his child on the dangerous journey https://t.co/owZH204b2A pic.twitter.com/ruZt263tDu

— Saagar Enjeti (@esaagar) June 22, 2018
 
The Daily Mail reports the father of the Honduran toddler, who's still back in his home country, is now outraged because his 32-year-old wife, Sandra, dragged their child along the dangerous journey through Central America and across the Southwest U.S. border without his knowledge, adding he didn't even know where the two were until he saw the now-viral image from Texas. Here's their family: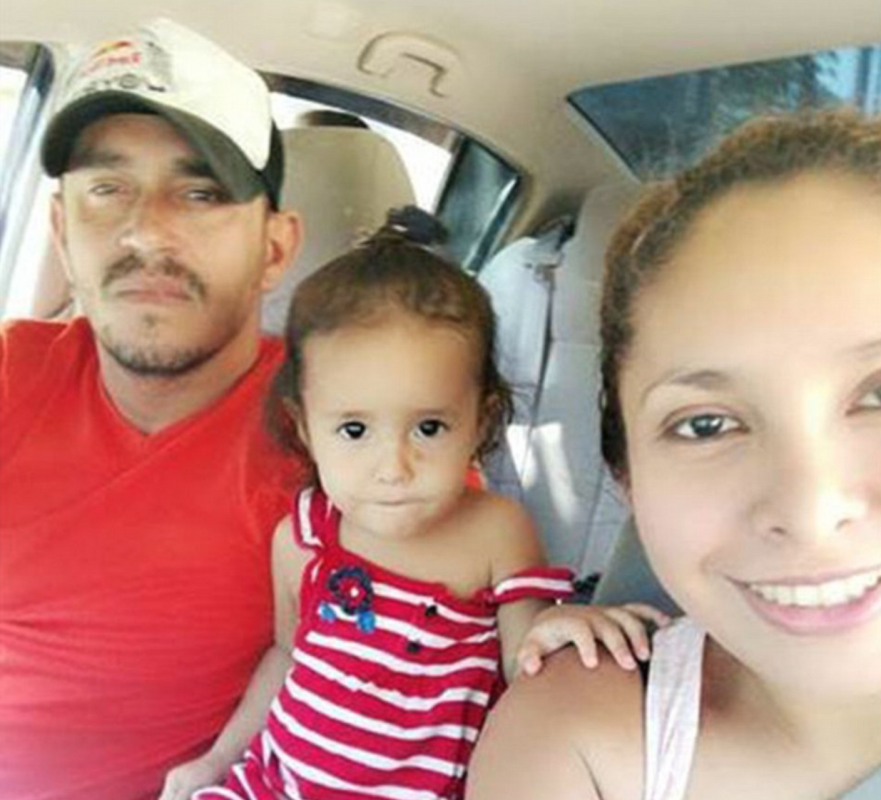 Denis Javier Varela Hernandez added that the mother and daughter duo were never separated, and are being held together in a Texas immigration detention facility.
From the Daily Mail:
He revealed that his wife had previously mentioned her wish to go to the United States for a 'better future' but did not tell him nor any of their family members that she was planning to make the trek.

'I didn't support it. I asked her, why? Why would she want to put our little girl through that? But it was her decision at the end of the day.'

He said that Sandra had always wanted to experience 'the American dream' and hoped to find a good job in the States.
Varela Hernandez also claimed his wife had paid a human trafficker about $6,000 to smuggle the pair into the U.S., and had left behind three other children in Honduras -- not because she was fleeing violence, but because she wanted a job in America.
The agent who first encountered the two after they'd crossed the border says the toddler began crying as soon as her mom set her on the ground - but not because she was being taken away.
"We were patrolling the border. It was after 10 o'clock at night," Border Patrol agent Carlos Ruiz told CBS News' David Begnaud.
"We asked her to set the kid down in front of her, not away from her, she was right in front of her…So we can properly search the mother," Ruiz continued. "So the kid immediately started crying as she set her down. I personally went up to the mother and asked her 'Are you doing OK? Is the kid OK?' and she said, 'Yes. She's tired and thirsty. It's 11 o'clock at night.'"
Of course, the media ignored all those pertinent little facts in order to exploit the photo for their open-borders, anti-Trump agenda. TIME even photoshopped the screaming child next to Donald Trump to slam the president for enforcing immigration law.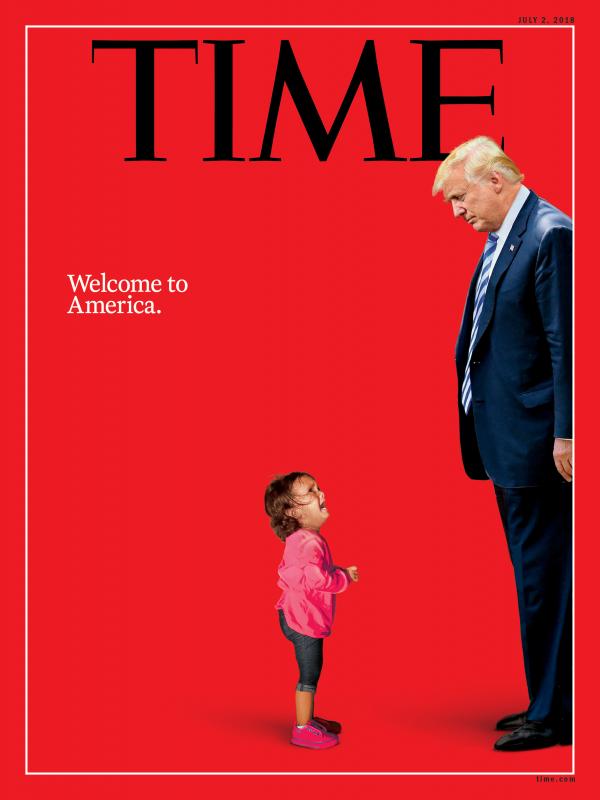 And it's hardly the first time this has happened. This photo of a little migrant boy screaming from behind a chain-link "cage" went viral for several days before local outlets figured out the whole thing had been staged, and that the little boy was actually standing behind a fake fence erected at an anti-Trump protest.