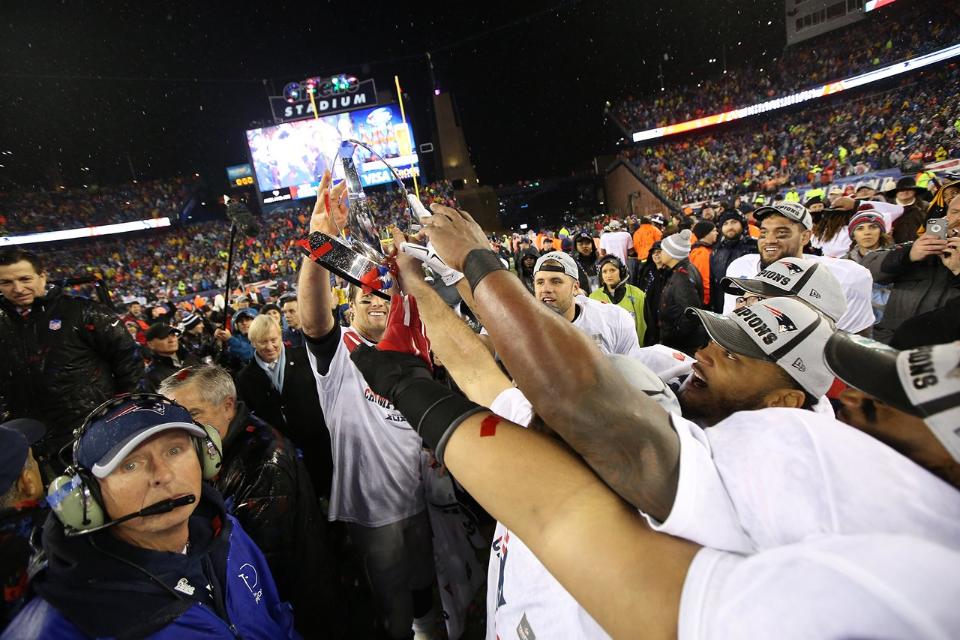 Image Source: Patriots.com
If you haven't heard by now, the New England Patriots have been accused of cheating, yet again. First it was "Spygate" where the Boston Herald, through an "unverified source" accused "a member of the New England Patriots' video staff taped the St. Louis Rams' walk through the day before Super Bowl XXXVI." Since then the Patriots have been accused of cheating through the next two Super Bowl wins even as recently as during the divisional round of the 2014-2015 NFL Playoffs when they beat the Baltimore Ravens 53-31.
This new form of cheating now known as "Deflate Gate" is not new at all, it just hasn't been done in a long time. According to Yahoo Sports,

"The NFL will investigate the possibility that the New England Patriots deflated footballs during the AFC championship game, which they won 45-7 over the Indianapolis Colts, according to Bob Kravitz of WTHR.com."
As a Pats fan I have been very quiet through out the Playoffs, giving the other teams their due diligence as warranted. But no matter how good the Pats have looked this year, I have my reservations about the "big game". That said, I agree with Tom Brady this IS "ridiculous."
Why is this a big deal? Well apparantly deflating a football makes it easier to throw and catch in inclimate weather, especially rain. So, that means the Pats won because they "deflated" footballs which made it easier for Tom Brady to connect with his receivers and harder for Luck to connect with his. IF that is the case, then the two interceptions Luck threw couldn't have been cought by Darrelle Revis, Corner Back for New England and Jamie Collins, Linebacker for New England. Also how does this explain LaGarrett Blount rushing 30 times for 126 yards and three touchdowns?

Image Source(s): Patriots.com
Let's face it, just because the Pats completely demolished the Colts with a 45-7 trouncing, does not automatically mean the Pats cheated. The last four times the Tom Brady and New England Patriots have played Andrew Luck and the Indianapolis Colts, the Patriots have put up 40+ points up on them in each game.
AFC Championchip Game 1/18/2015 (in New England)
Patriots: 45 Colts: 7
2014 NFL Regular Season, Week 11, 11/16/2014 (in  Indianapolis)
Patriots: 42 Colts: 20
Last Year's Divisional Playoff Game, 1/11/14 (in New England)
Patriots: 43 Colts: 22
Andrew Luck's First Year in the NFL against Tom Brady, 11/18/2012 (in New England)
Patriots: 59 Colts: 24
So what can we take away from this? Nothing more than during the 3rd Quarter the refs switched a kicking ball with a playing ball. That's about it. I know that because anytime the Patriots win, we as fans have to prepare ourselves for accusations of cheating. However, you cannot deny the Pats are just that good.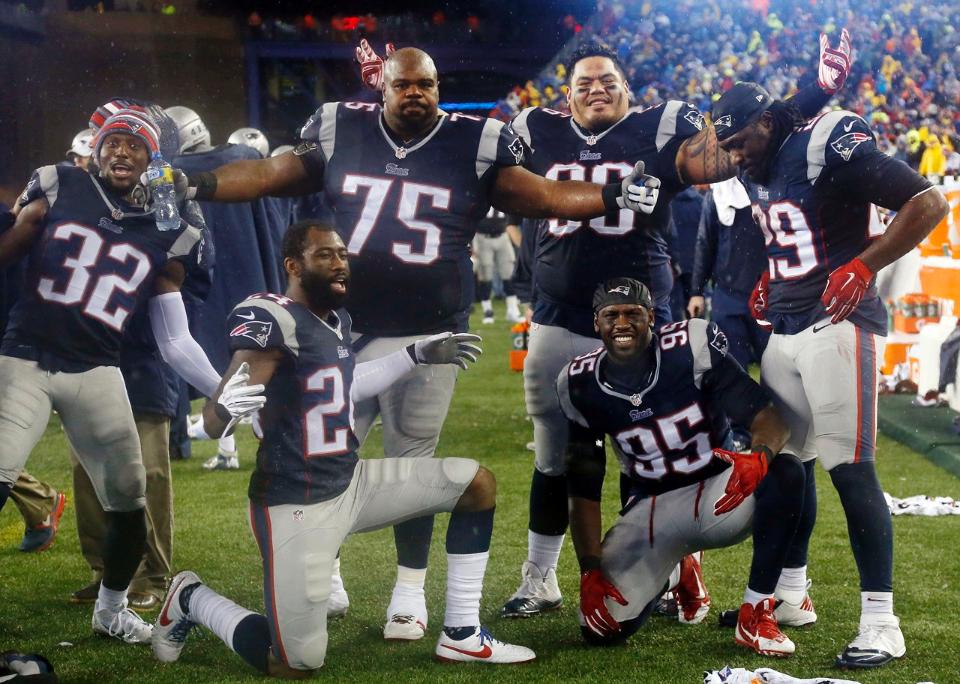 Image Source: Patriots.com
If you can't then take this into account: When the Pats were first caught for "Spygate" it was during the first play of the first quarter in the first game of the year by a disgruntled former Defensive Back Coach turned Head Coach of the New York Jets, Eric Mangini, who claimed that the Pats did it to him and then said he knew the Pats have been since 2000's. This was the year the Pats went 18-1. If the Pats who barely won games while "cheating" and only won by 3-7 points, in this same year when they were caught, how were they beating teams out by 30+ points and went undefeated in the regular season? Just a thought. 

*Update 12:16pm, 1/20/15
According to Gronk... 
H/t: NESN

**Update 11:41pm, 1/20/15
As a Patriots fan, I am truely speachless...