Dove has issued an apology after an ad showing a black woman removing a shirt to reveal a white woman sparked cries of racism and whitewashing.
The gif, provided by CNNMoney and Business Insider, shows a black woman removing a shirt to reveal a white woman. The white woman then removes the shirt to reveal a third woman:
The viral post addressing the ad, however, only included the scene of the black woman removing the shirt to show a white woman: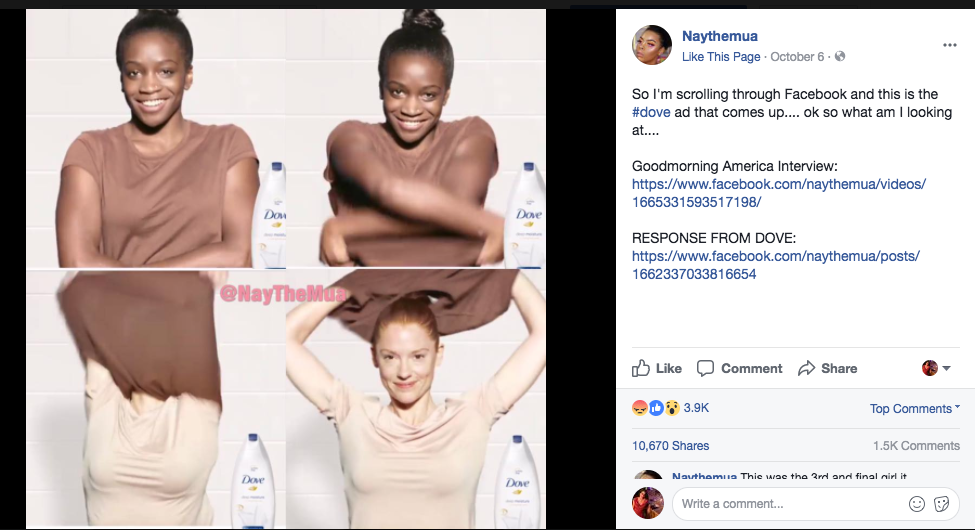 Although the viral outrage over the ad completely missed the last few seconds of the add in order to craft a narrative, Dove has been chided as being "problematic" towards black women by Teen Vogue and Business Insider claims it might hurt the company's new brand.
Despite the viral posts taking the ad out of context, Dove issued an apology for not "representing woman of color thoughtfully":
In a follow-up post, Dove clarified the gif "featured three women of different ethnicities," which means the white woman turned into a woman who was not white at the end of the ad. Regardless, Dove said that while, "The short video was intended to convey that Dove body wash is for every woman and be a celebration of diversity," the brand "got it wrong":
Apparently, everything can be racist—even attempts to not be racist—if you take them out of context.
Thank you for supporting MRCTV! As a tax-deductible, charitable organization, we rely on the support of our readers to keep us running! Keep MRCTV going with your gift here!