On Monday night Fox News' Tucker Carlson revealed an email showing Google was biased for Hillary Clinton during the 2016 election.
Fox News Insider reports, the November 9, 2016, came from Eliana Murillo, Google's former head of multicultural marketing, "In her email, Murillo touts Google's multifaceted efforts to boost Hispanic turnout in the election," Carlson said. 
Carlson reported that the Murillo email says that Google worked to make sure millions of people saw certain hashtags and social media impressions, with the goal of influencing their behavior during the election. 
He said the email also allegedly states, "[Google] supported partners like Voto Latino to pay for rides to the polls in key states," describing the assistance as a "silent donation."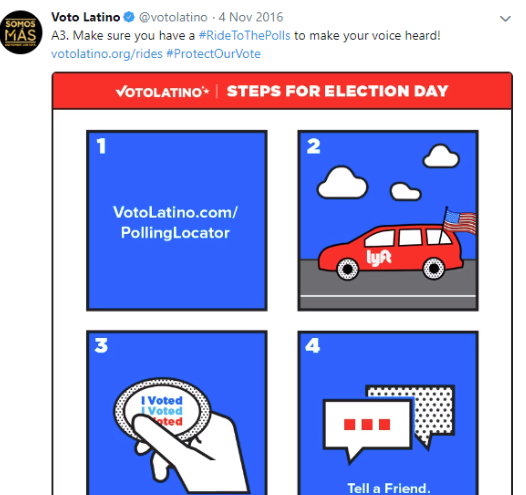 Carlson said Murillo's email makes it clear that Google was working to get Clinton elected:
Ultimately, after all was said and done, the Latino community did come out to vote, and completely surprised us. We never anticipated 29% of Latinos would vote for Trump. No one did. If you see a Latino Googler in the office, please give them a smile. They are probably hurting right now. You can rest assured that the Latinos of these blue states need your thoughts and prayers for them and their families. I had planned a vacation and thought I would be taking the time to celebrate. Now it will be time to reflect on how to continue to support my community through these difficult times.
Fox News reports that the show reached out to Google, and the company said that the activities the email described were either nonpartisan or were not taken officially by the company.