ESPN has done it again, joining the progressive ideology of erasing history when it doesn't benefit their agenda.
Sunday night, ESPN showed their absolute true colors when they edited out former employee Curt Schilling's game six performance against the Yankees in the historic 2004 American League Championship Series from their "30 for 30" documentary "Four Days in October."
The 2004 Boston Red Sox will go down in history as one of the greatest stories in the history of sports. The Red Sox had suffered the second longest World Series championship drought in Major League Baseball history (86 years).
The game, now known as the "Bloody Sock" game, was edited out of the documentary after Schilling was fired two weeks ago over a meme he posted on social media that did not fit with ESPN's philosophy of "inclusivity." Schilling himself was none too happy, and he took to Twitter to comment on the disgraceful move.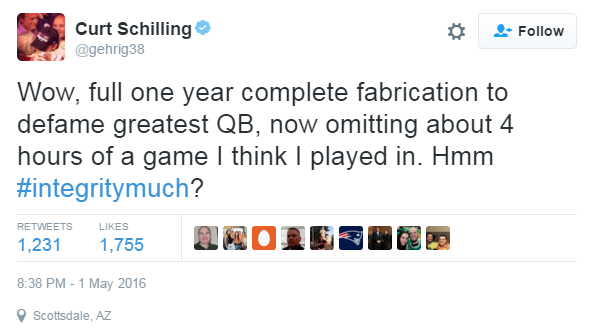 During the "Bloody Sock" game, Schilling pitched with a torn tendon in his right ankle. The blood on his sock was from a surgical procedure that had made Schilling healthy enough to play.
While ESPN may currently be the "Worldwide Leader in Sports," they are also leading the way in sports news organizations pandering to an uber-Left ideology and rewriting history.