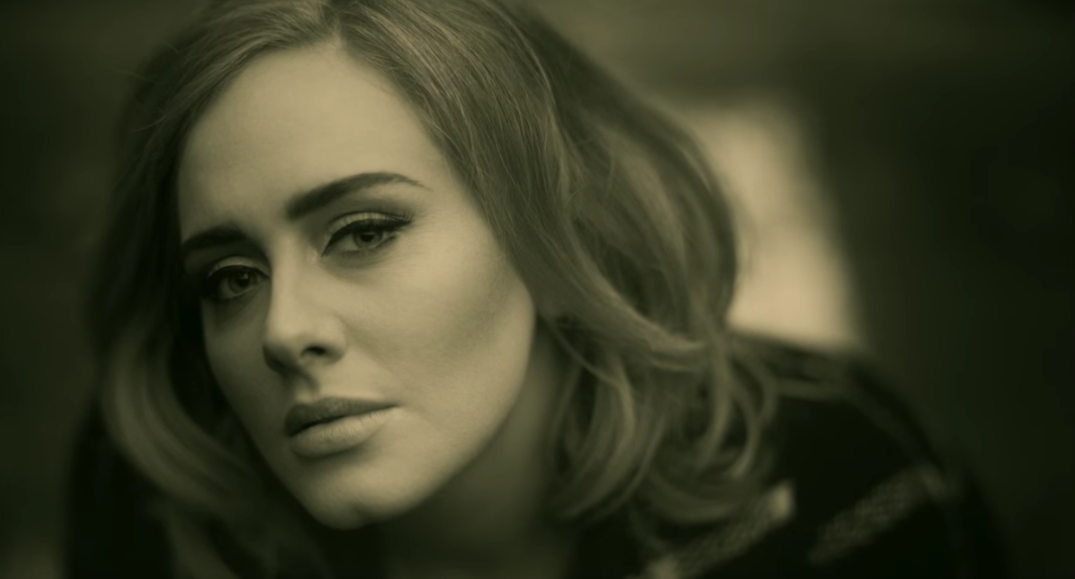 Apparently, Adele perpetuates sexual harassment.
Posters placed up around the University of Oklahoma by the Gender+Equality Center claim Adele's line from "Hello" that she "must have called a thousand times" constitutes and perpetuates sexual harassment.
According to the Gender+Equality Center, "even great songs can normalize sexual harassment."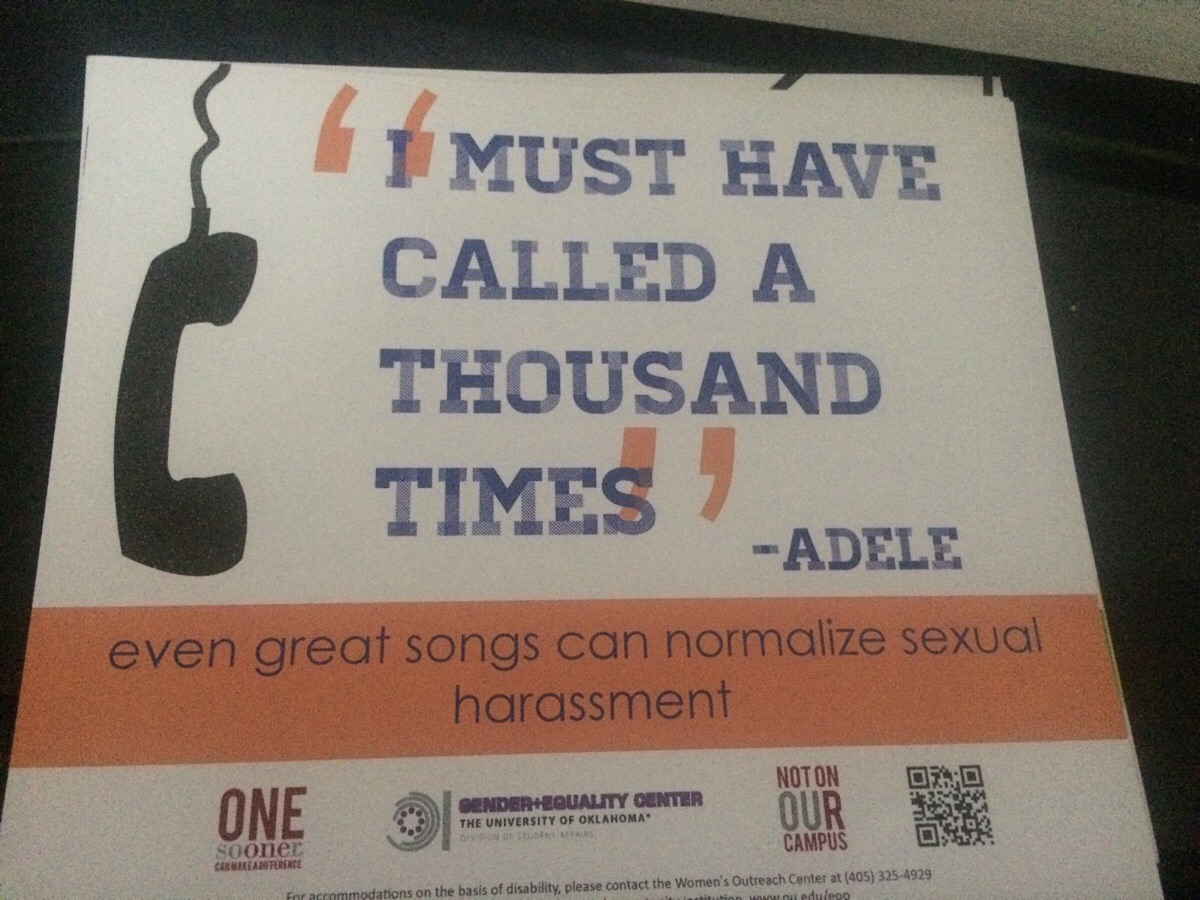 It is unclear from the poster how calling someone a thousand times constitutes sexual harassment rather than normal harassment.
The Gender+Equality Center confirmed to MRCTV they were responsible for the poster.
The Gender+Equality Center, which is a division of the University of Oklahoma office of student affairs, is dedicated to fostering "social justice by advocating for the rights of women and LGBTQ students, empowering those without a voice, and challenging inequality."
The Gender+Equality Center explained to MRCTV that the poster was part of a larger Stalking Awareness Month campaign.
Perhaps the version of inequality the Gender+Equality Center is challenging is the popular notion that only men can perpetuate sexual harassment.