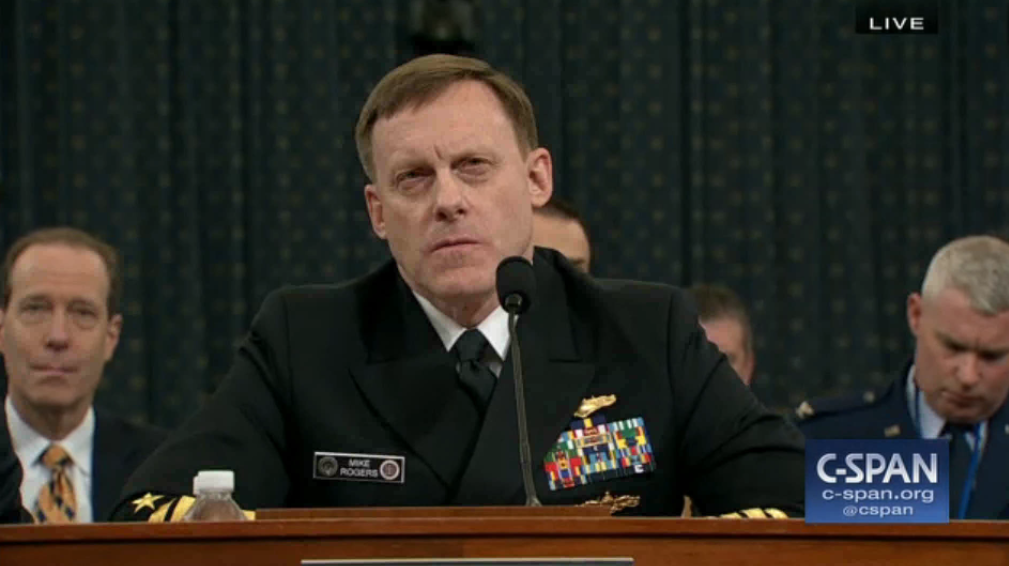 FBI Director James Comey and NSA Director Admiral Michael Rogers both stated that their agencies do not have any evidence that Russian hackers influenced the results of the election by changing vote tallies.
While speaking to the House Intelligence Committee on Monday, Rogers was asked by House Intelligence Chairman Devin Nunes (R-Calif.), "Do you have any evidence that Russia cyber actors changed vote tallies in the state of Michigan?"
"No, I do not, but I would highlight we're a foreign intelligence organization, not a domestic intelligence organization," Rogers responded. "It would be fair to say we're probably not the best organization to provide a more complete answer."
"How about the state of Pennsylvania?" Nunes asked.
"No, sir." Rogers responded.
"The state of Wisconsin?"
"No, sir."
"The state of Florida?"
"No, sir."
"The state of North Carolina?"
"No, sir."
"The state of Ohio?"
"No, sir."
"So you have no intelligence that suggests or evidence that suggests any votes were changed?"
"I have nothing generated by the National Security Agency, sir."
Nunes then asked Comey, "Do you have any evidence at the FBI that any votes were changed in the states that I mentioned to Admiral Rogers?"
Comey responded, "No."
President Trump highlighted the exchange on his Twitter page by tweeting it from his official POTUS account:
Thank you for supporting MRCTV! As a tax-deductible, charitable organization, we rely on the support of our readers to keep us running! Keep MRCTV going with your gift here!