Ariel Robinson, a former Food Network reality show winner and Black Lives Matter supporter, was charged this week with allegedly beating her three-year-old daughter to death, shortly after posting that some of her children had "white privilege."
Ariel Robinson, 29, and her husband, Jerry Robinson, 34, have been charged with killing their adopted daughter, Victoria Smith. The warrant for the couple's arrest said the little girl had died of a "series of blunt force injuries." 
The little girl had appeared in numerous photos posted by Robinson on social media, including one in which she said she and her daughter "go together like ketchup and mustard!" 
 
We go together like ketchup & MUSTARD! 💛🖤🐆 #MiniMe

Being a girl mom is awesome! 😍😍😍#MondayThoughts pic.twitter.com/ZCYCdYAkb3

— Ari- People Lover 💗🌍🥰✊🏿✊🏾✊🏽✊🏻✊ (@arifunnycomedy) January 11, 2021

The posts of her daughter are interspersed with others in which Robinson accused Trump supporters of being white supremacists and expressed open support for Black Lives Matter. Several weeks ago, Robinson went on a diatribe detailing that although she loved her children equally, her adopted white children had "white privilege" over her black children.
"In my house, my black children get treated the same as my white children, and my white children get treated the same as my black children. It's a shame that when they go out into the real world, that won't be the case," Robinson tweeted, along with the hashtag, "#whiteprivilege."
"I'm a Mama Bear, & I'll do anything to protect my children & make sure their futures are equally bright bc they have the same opportunities & are treated as equals the way God made them. There should be no #whiteprivilege only American privilege," she added, along with a photo of her two black sons and her two white ones.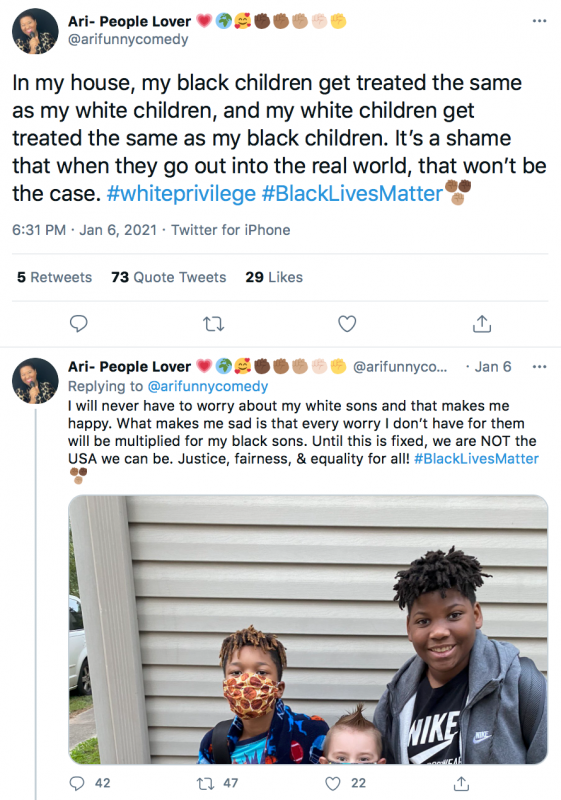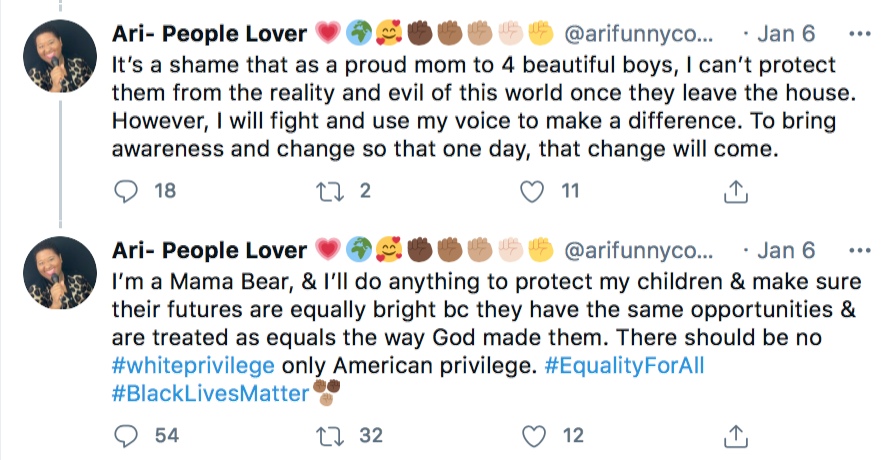 A former middle school teacher, Robinson was the winner of Season 20 of Food Network's "Worst Cooks in America," which the network has already pulled from streaming platforms following her arrest. Robinson was also filmed doing a stand-up comedy routine joking about child abuse, ironically during the time which she was trying to adopt her daughter.
 
Black mother who killed her adopted white daughter had performed a standup routine joking about child abuse. pic.twitter.com/gmQGU1BlUp

— speckzo (@speckzopolitics) January 25, 2021