Earlier this morning, former Red Sox star and World Series Champion Curt Schilling took to Twitter to share a picture comparing today's Muslims to 1940's Nazis.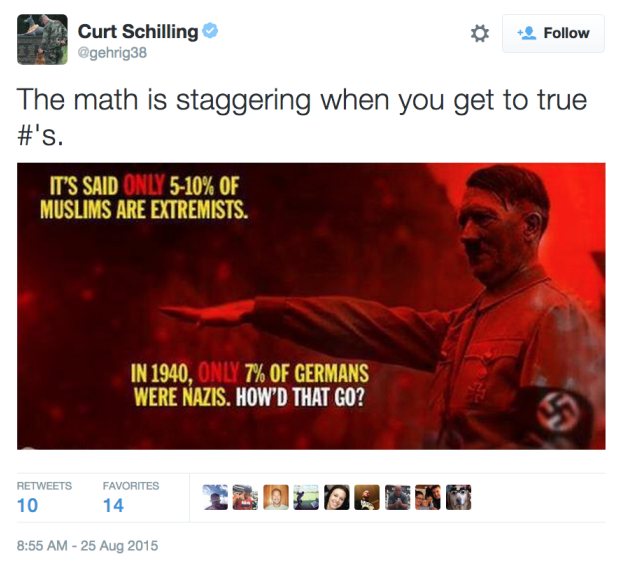 It's currently unclear as to why Schilling posted the tweet, but he has since apologized to a concerned fan, and deleted the tweet. ESPN has called the tweet "completely unacceptable" and suspended Schilling from his Little League coverage:
"We made that point very strongly to Curt and have removed him from his current Little League assignment pending further consideration."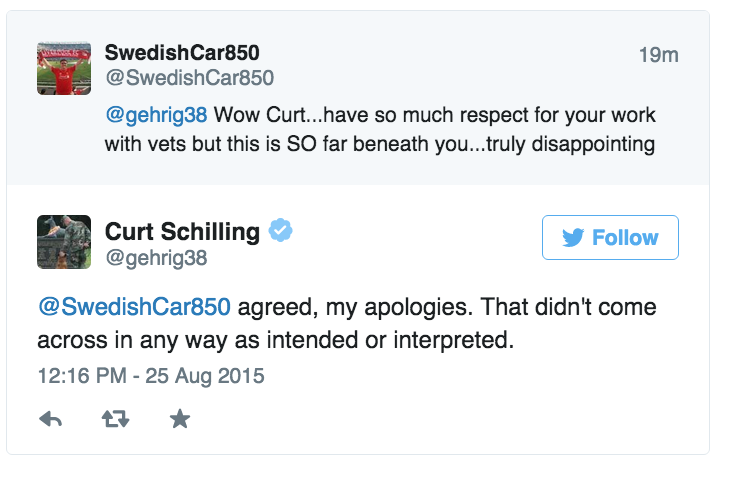 Did Schilling not foresee any backlash from any of his 128,000 followers?