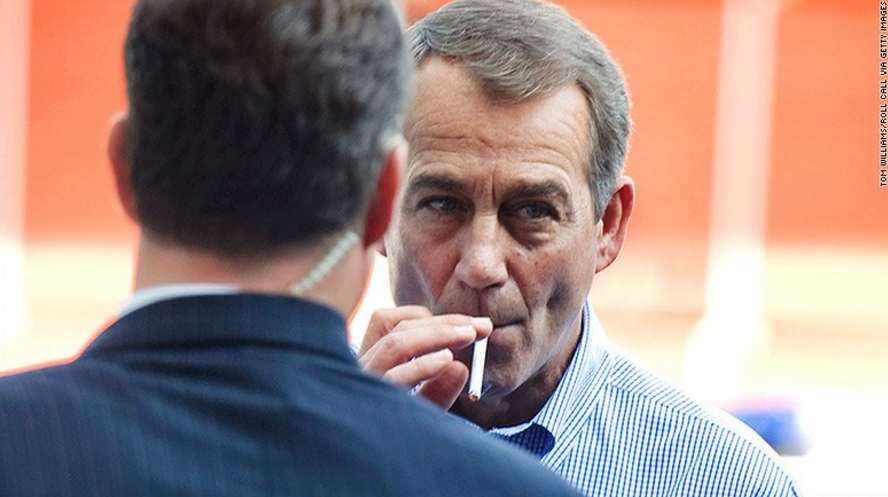 (Image via Twitter)
Heavy smoker John Boehner is taking a job as a director at the tobacco company that makes Camel and Newport, reports CNN Money.
Reynolds American (RAI) announced the new addition to its board of directors in a statement on Thursday, welcoming the former House Speaker to its "corporate governance, nominating and sustainability committee."
"In addition to not worrying about reeking of smoke at his next big meeting, Boehner's new gig should carry a sweet raise, too," writes CNN Money. "No specific salary information was released by Reynolds, but directors at the company made at least $300,000 in fees and stock awards last year. One of directors hauled in nearly $1 million. By comparison, Boehner was paid $174,000 in his final year as House Speaker."
When Boehner left office in October of last year, his successor, current House Speaker Paul Ryan (R-Wis.), said that his suite reeked of cigarette smoke.
To remove the smell, in addition to fumigating the room, he said he would most likely use an "ozone machine" to "detoxify the environment."