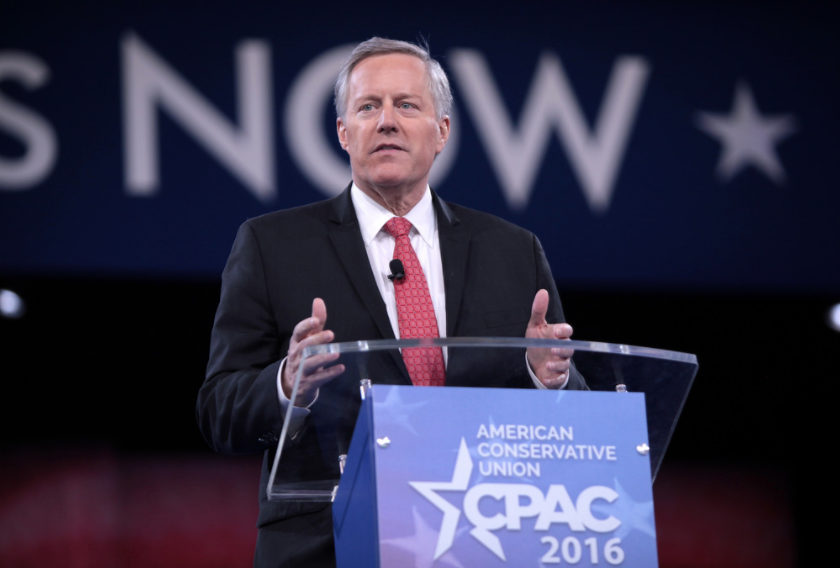 The House Freedom Caucus is trying to force a vote on a clean Obamacare repeal. 
On Friday, the Freedom Caucus members filed a petition to vote on a repeal bill that passed Congress in 2015. If the petition receives a simple majority (or 218 votes), the bill would be required to go to the floor for a vote. 
Freedom Caucus Chairman Mark Meadows (R-NC) said in a press release Friday morning, "We cannot drag this process out any longer." 
Though this same bill passed the House, it failed in the Senate in 2015. According to the Washington Examiner, this initiaitive is expected to fail but has received some support--most notably from Rep. Mark Walker (R-N.C.), who chairs the Republican Study Committee. 
The obvious purpose of the petition is to keep pushing for a complete repeal of the Affordable Care Act.
"Now is the time for Members of Congress to put on the record whether they're truly for repeal of Obamacare," said Freedom Caucus member Jim Jordan (R-Ohio). 
Thank you for supporting MRCTV! As a tax-deductible, charitable organization, we rely on the support of our readers to keep us running! Keep MRCTV going with your gift here!