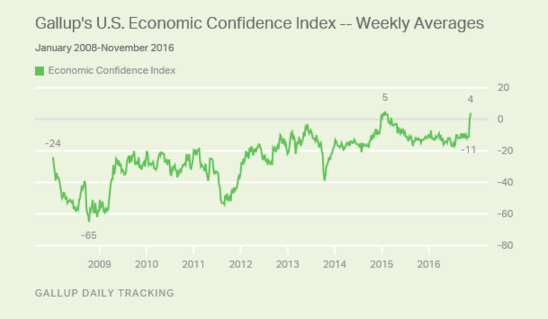 According to a Gallup poll released Tuesday, Americans' confidence in the economy has continued to rise in the week following the presidential election.
Registering its first positive reading in more than a year and a half, Gallup's U.S. Economic Confidence Index reached +4 for the week ending Nov. 20, up 15 points from a reading of -11 for the week ending Nov. 6.
In the year leading up to the election, the index had been consistently negative throughout 2016, with weekly scores ranging from -7 to -17. 
Since Trump's victory, Republicans have become substantially more positive about the economy while Democrats' confidence has taken a dive. 
A recent Gallup poll found that Republicans' confidence shot up from 16 percent to 49 percent after the election. Conversely, Democrats' confidence decreased from 61 percent to 46 percent.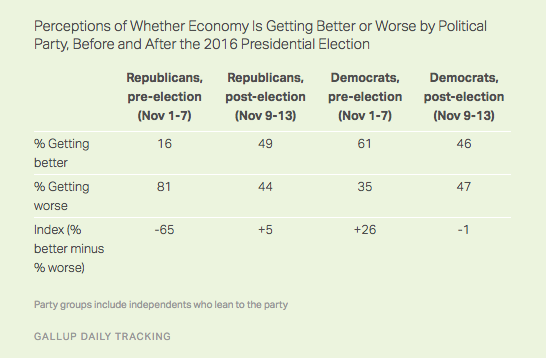 The spike in confidence may be contributed to the positive response of the U.S. stock market.
Critics from the left predicted that the market would crash if Donald Trump won the presidency. Instead, the U.S. stock market looks remarkably optimistic, with the Dow Jones industrial average reaching a new, all-time high on Tuesday of 19,000.