In response to Iran's rumored $80 million bounty for President Donald Trump's head, radical left-wing actor George Lopez responded he'll happily help assassinate the president for half that amount.
"Iranian authorities have put a bounty on American President Donald Trump's head during the televised funeral of General #QasemSoleimani after he was assassinated last week. What are your thoughts?" Chicago World Star posted to Instagram Sunday.
"We'll do it for half," Lopez answered.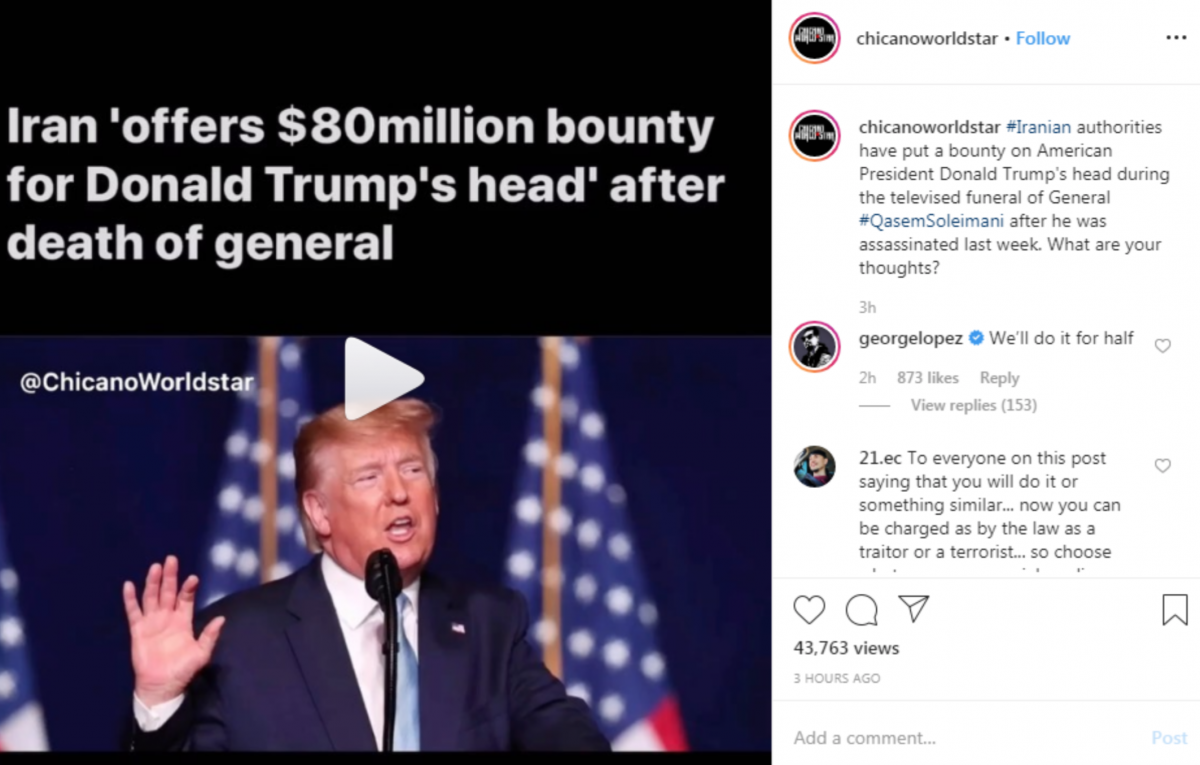 While publicly calling for Trump's assassination is a new low, Lopez has made no secret of his abject hatred for the president. The actor has been filmed pretending to urinate on Trump's star on the Hollywood Walk of Fame, and was charged with battery last year after getting into a physical fight with a Trump supporter at a Hooters in Las Cruces.
RELATED: DHS Reportedly Monitoring Hacked Gov't Library Website