George Takei, one of the foremost supporters of the "listen and believe" narrative when it comes to sexual assault accusations, is claiming "Russian bots" are responsible for sharing stories about the sexual assault allegation against him.
On Friday, the Hollywood Reporter reported that model Scott Brunton claims he was sexually assaulted by Takei in 1981, when Brunton was 23 and Takei was in his 40s. At first, Takei initially addressed the situation by saying it simply did not happen (similar to what Kevin Spacey said regarding the allegations surrounding him):
In a now-deleted tweet on Sunday, however, Takei addressed the situation again by posting a chart that he claims shows "Russian bots" were "amplifying" the stories about the allegation against him: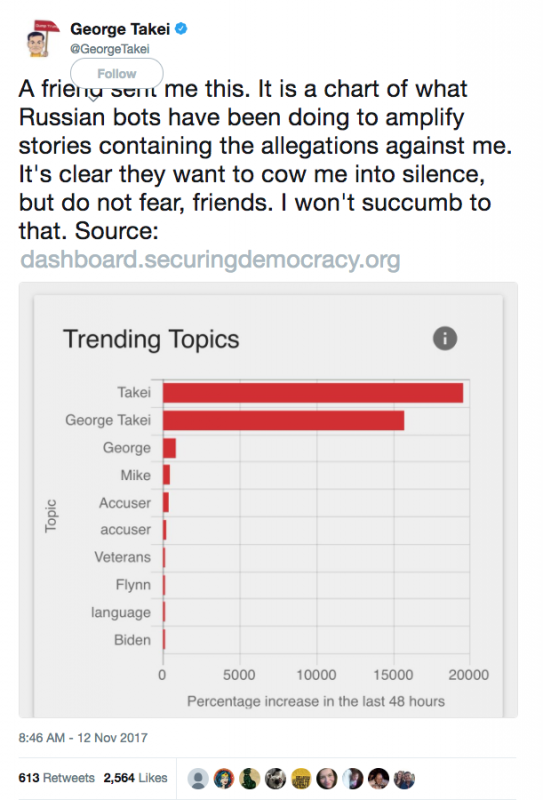 Takei also reportedly tweeted that when he criticized Russian president Vladimir Putin, "Russian bots" attacked his Facebook page. According to Takei, he is "accustomed to their practices."
Takei blaming "Russian bots" for perpetuating the claims against him are in stark contrast to Takei's vocal beliefs on sexual assault:
Thank you for supporting MRCTV! As a tax-deductible, charitable organization, we rely on the support of our readers to keep us running! Keep MRCTV going with your gift here!