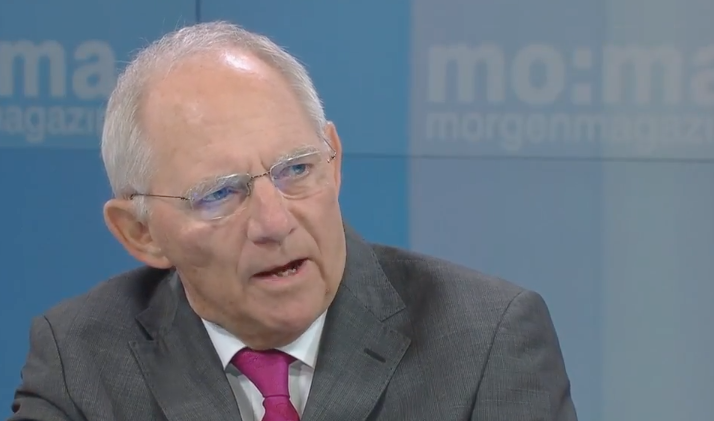 (Image: Screenshot/YouTube)
Well, someone isn't hiding how they feel.
Reuters reported that German Finance Minister Wolfgang Schaeuble made some fiery comments concerning Muslim migration into Europe during a round table discussion in Berlin Wednesday, speaking to migrants that want to seek refuge in European countries without assimilating to Europe's way of living.
"You have made the wrong decision," Schaeuble said.
It's a fair point, considering the mass Muslim migration to Europe has caused native residents in countries like Germany, France, England and Sweden change their tune when it comes to being completely accepting of bringing in more refugees.
Europe has had a growing number of protests against mass Muslim migration in places like Germany and Poland. In fact, a majority of Europeans think mass migration should be stopped.
"There are better places in the world to live under Islamic law than Europe," commented Schaeuble.
That's true. Muslim majority nations, like Saudi Arabia, have faced criticism for their refusal to take in migrants.
The Washington Times reported:
As Saudi Arabia faces mounting criticism for refusing to take in any of the millions of Syrians fleeing conflict in their homeland, it was revealed this weekend that the country has over 100,000 empty, air-conditioned tents that could house up to 3 million refugees.
Schaeuble's comments come less than a week after the horrifying terrorist attack in Sweden that killed four people and injured 15 others. 
Sweden has been particularly affected by the mass migration to Europe.
According to the USA Today:
Sweden has taken in the most migrants per capita of any European country: In 2015, more than 160,000 applied for asylum in this country of 10 million, according to government figures. Most came from war-torn countries in the Middle East.
"We've taken in more than we can help, and I don't think that's OK," Swedish resident Anna Lennartsdotter Lindbom told the USA Today. "If we don't get them to understand how our society works when they have grown up under a different system — that can be a problem."
It's not that it can be a problem, because it already is a problem.