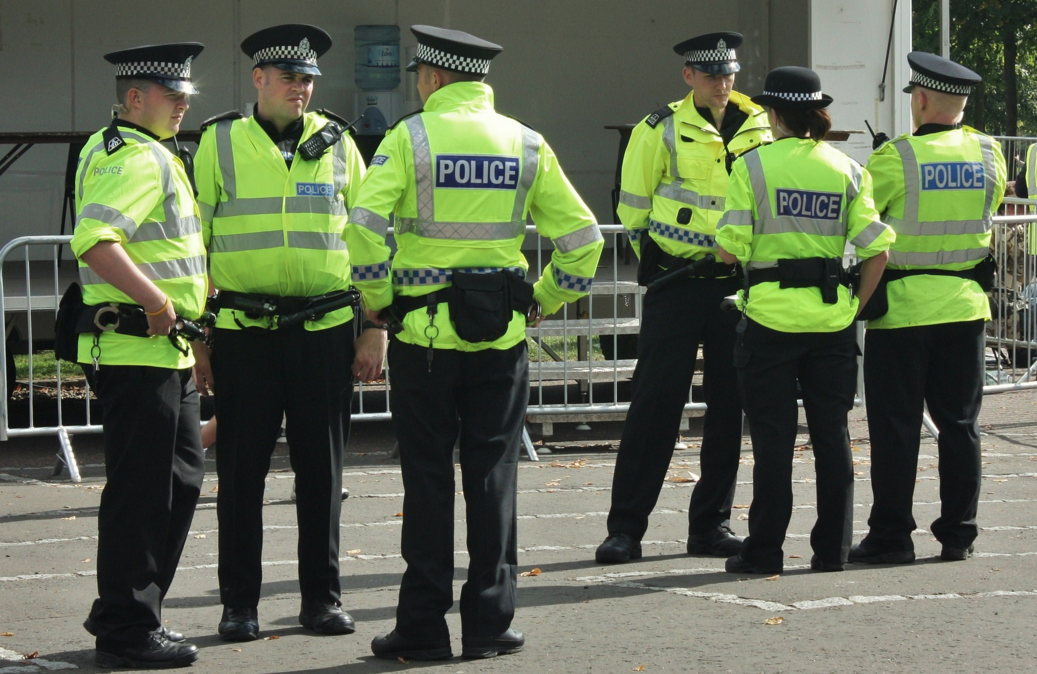 Glasgow police are warning people not to post unnecessary things on social media or else they might "receive a visit" from the police.
In a tweet Friday morning, Greater Glasgow Police wrote, "Think before you post or you may receive a visit from us this weekend. Use the internet safely."
They also included a graphic of what people should "think" about before they post: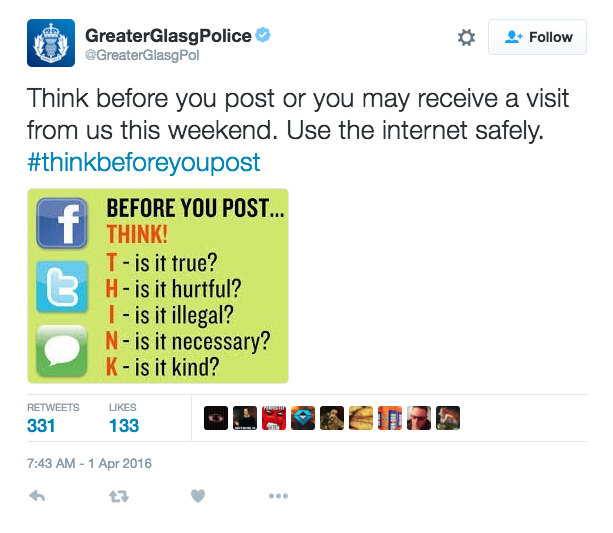 According to the graphic, people are encouraged to "#thinkbeforeyoupost" anything that is not deemed "necessary" or else they will receive "a visit from us this weekend."
The tweet by the Greater Glasgow Police Department comes as Police Scotland issued a statement regarding social media comments made by an imam at Glasgow Central Mosque.
The statement from Superintendent Jim Baird of Police Scotland's Safer Communities Department reads, "Officers have reviewed all comments as reported to Police Scotland, and whilst it is appreciated that individuals raise issues that concern them, on this occasion no criminality has been established."
Perhaps if the imam had posted something unnecessary on social media as opposed to simply praising a terrorist on social media, the police would have visited him.