In the aftermath of the media and the perpetually offended's fury over President Donald Trump criticizing the city of Baltimore for the hard times that has befallen the city, which is in Rep. Elijah Cummings' (D-Md.) district. The media jumped on Trump's criticism and used it to continue their quest to label the president as a racist.
One former baseball great was interviewed about the topic since he played in Baltimore often, and he wasn't shy about echoing Trump's sentiment.
Johnny Damon, who had an 18-year major league career, spoke with TMZ Sports on Thursday, and the former Kansas City Royals, Boston Red Sox, and New York Yankees outfielder — among a few other teams Damon played for — was asked about Trump's Baltimore comments. The longtime Trump supporter told the outlet that while he thinks Trump could've intimated his thoughts better, "he's not wrong."
Damon was asked whether he "enjoyed his time" when he visited Baltimore to play the Orioles.
"You know, I did, but a lot more earlier back in 1995," Damon answered. "I could tell towards the end [of my career], I mean, it started getting a little scarier."
Trump tweeted his criticism of Baltimore last Saturday, calling out Cummings for focusing too much time "shouting and screaming at the great men & women of Border Patrol" and not enough time on his own district.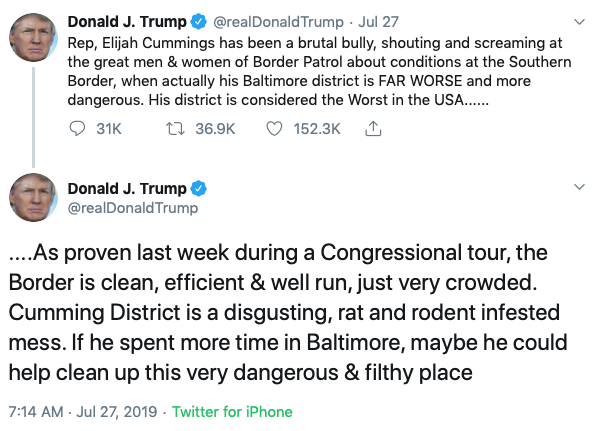 "Obviously, we want him [Trump] to use better words, but he's not wrong," Damon said. "But, this is raising awareness for Baltimore, because Baltimore was one of the best places to visit when I broke into the league in '95. And at the end, we didn't really enjoy going back."
For Damon's full comments, watch below: