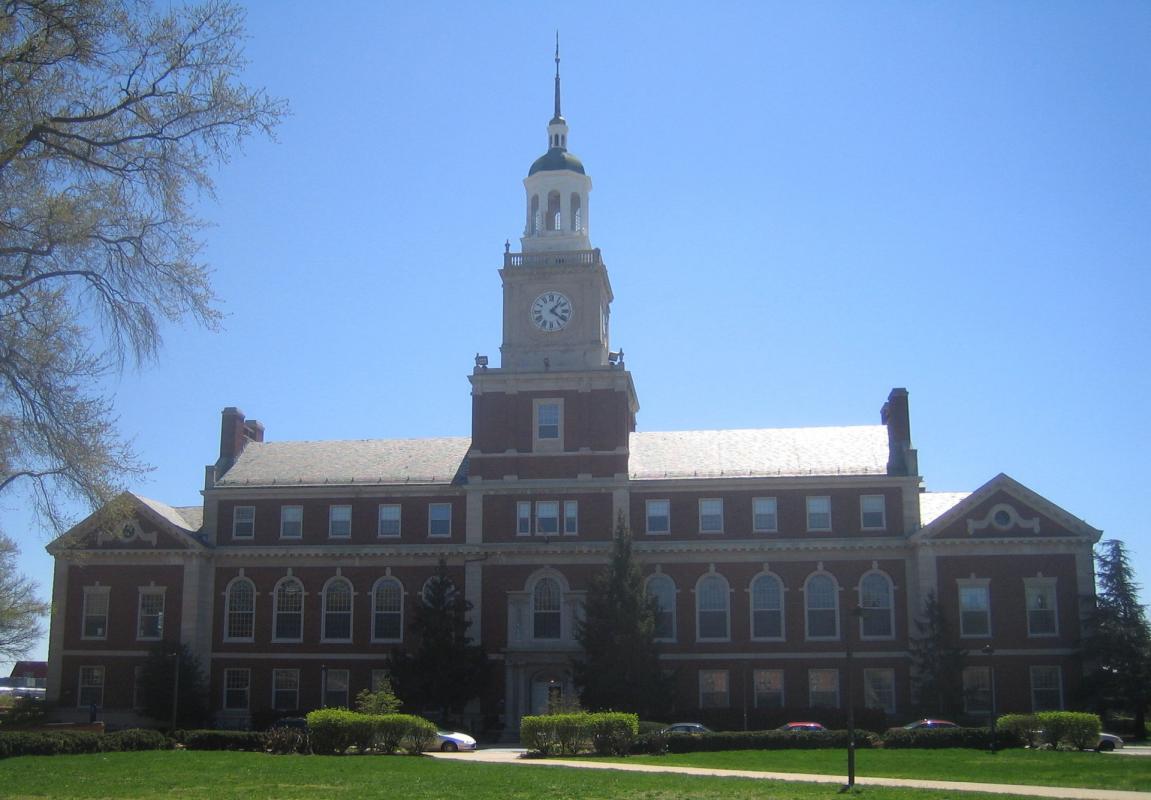 Howard University has tentatively reached a settlement with a professor who was accused of sexual harassment because one of his exam questions mentioned a hypothetical Brazilian wax.
In 2015, Howard University professor Reginald Robinson included a test question on his exam about a Brazilian wax. The exam question, obtained by the Foundation for Individual Rights in Education, asks students whether the court would find in favor of someone who claims a licensed aesthetician molested him after he fell asleep during a Brazilian wax that he consented to receive: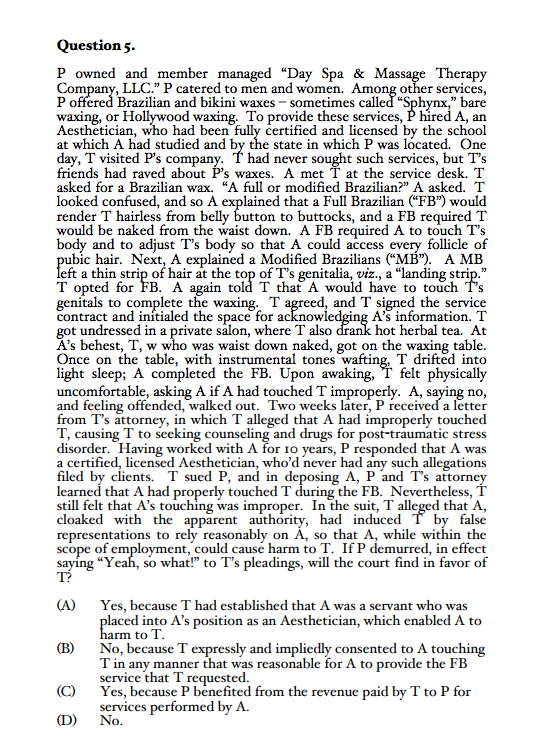 (Image source: FIRE)
According to FIRE, Robinson was found responsible of sexual harassment after two students complained about the exam question because of the use of the word "genitals" when describing a Brazilian wax. In addition, one female student contested the premise of the question itself and whether an individual can, in fact, fall asleep while receiving a Brazilian wax.  FIRE writes the student was under the impression that answering the question would compel her to reveal whether she has ever received a Brazilian wax herself.
Robinson told FIRE, "My case should worry every faculty member at Howard University, and perhaps elsewhere, who teaches in substantive areas like law, medicine, history, and literature. Why? None of these academic areas can be taught without evaluating and discussing contextual facts, especially unsavory and emotionally charged ones."
He continued, "I also can't prepare my students adequately for legal practice if I can't teach them new developments and require them to read unedited, unfiltered cases."
On July 6, FIRE reported Robinson was ultimately found responsible for sexual harassment after a 504-day investigation. Robinson's punishment was that he would be required to undergo mandatory sensitivity training, have the administration review all of his test questions in advance, and even face firing if he was again found in violation of Title IX.
On July 14, however, FIRE reported Howard University has tentatively settled with Robinson over the case. While the terms of the settlement were not made public, Robinson's attorney, Gaillard T. Hunt, issued a statement saying the settlement was "mutually satisfactory."
Thank you for supporting MRCTV! As a tax-deductible, charitable organization, we rely on the support of our readers to keep us running! Keep MRCTV going with your gift here!