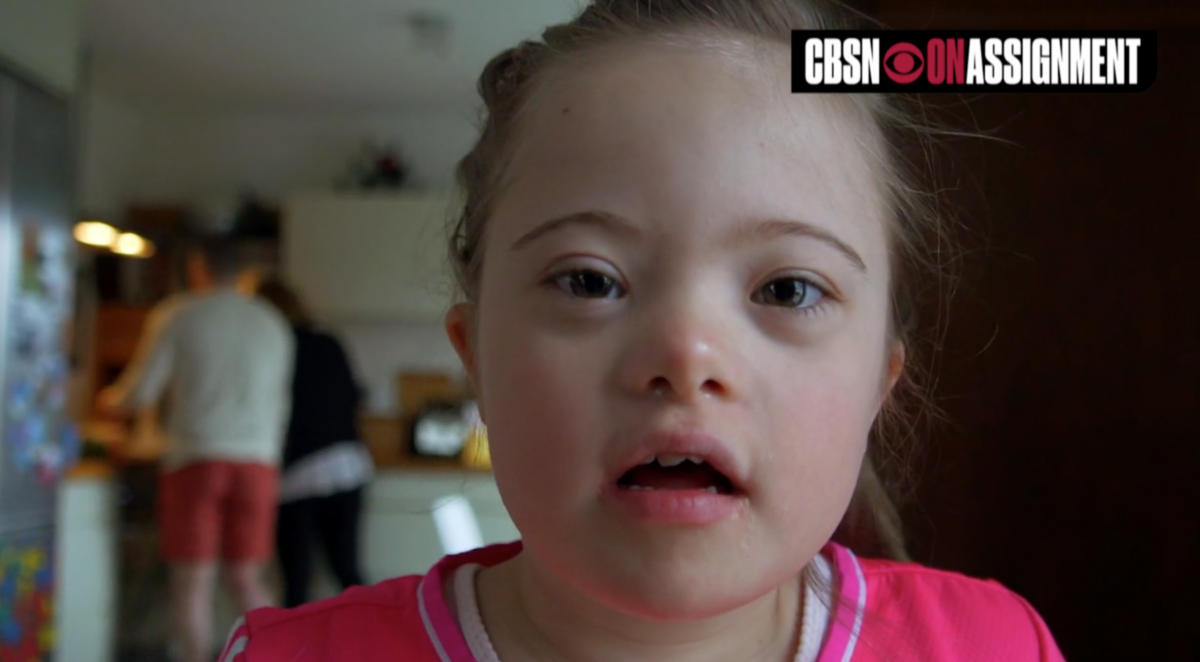 There are almost no individuals with Down syndrome in Iceland. And the reason why is disturbing. 
According to a recent CBS News report, because of prenatal testing offered to women, nearly 100 percent of women who find out the baby they are carrying has Down syndrome choose abortion. 
"My understanding is that we have basically eradicated, almost, Down syndrome from our society," said geneticist Kari Stefansson who specializes in the Icelandic population.
There is only one main hospital in the small country of around 330,000 people -- the Landspitali University Hospital in the capital of Reykjavik. About 80 to 85 percent of pregnant women seen there decide to undergo prenatal testing for conditions including Down syndrome.
Landspitali Hospital is also where the nation's abortions are performed. In a CBS report, a member of hospital staff went through the bizarre and almost sickening rituals couples go through after having an abortion. The dead fetus is sometimes brought back to the parents to "say goodbye." A minister from the Church of Iceland will come to pray with them. The hospital will even take the footprints of the aborted baby as a keepsake for the parents. 
Despite the general acceptance of aborting children with disabilities, there are still some babies born with Down syndrome. Thordis Ingadottir's daughter, 7-year-old Agusta, is one of them. Now, Ingadottir is speaking out against what she thinks is the government's push for prenatal testing for the purpose of eradicating disabilities like Down syndrome.
On average, only two babies with Down syndrome are born per year in Iceland. In 2009, the year Agusta was born, there were only three Down babies born in the entire country. Because Agusta's condition is now so rare, it is difficult for her to adjust.
Ingadottir says, "I will hope that [Agusta] will be fully integrated on her own terms in this society. That's my dream. Isn't that the basic need of life? What kind of society do you want to live in?"
It is a good question to ask ourselves. Since the late 1990's and early 2000's, prenatal testing has increased the number of abortions of Down syndrome babies. In the United States, 67 percent of all Down syndrome pregnancies end in abortion. In Europe, those numbers are even higher, with France at 77 percent and Denmark approaching Iceland's numbers at 98 percent. 
Do we want to live in a world where individuals with an intellectual disabilities are erased from the picture? Or do children with special needs add something important to our communities that is irreplaceable? 
Thank you for supporting MRCTV! As a tax-deductible, charitable organization, we rely on the support of our readers to keep us running! Keep MRCTV going with your gift here!