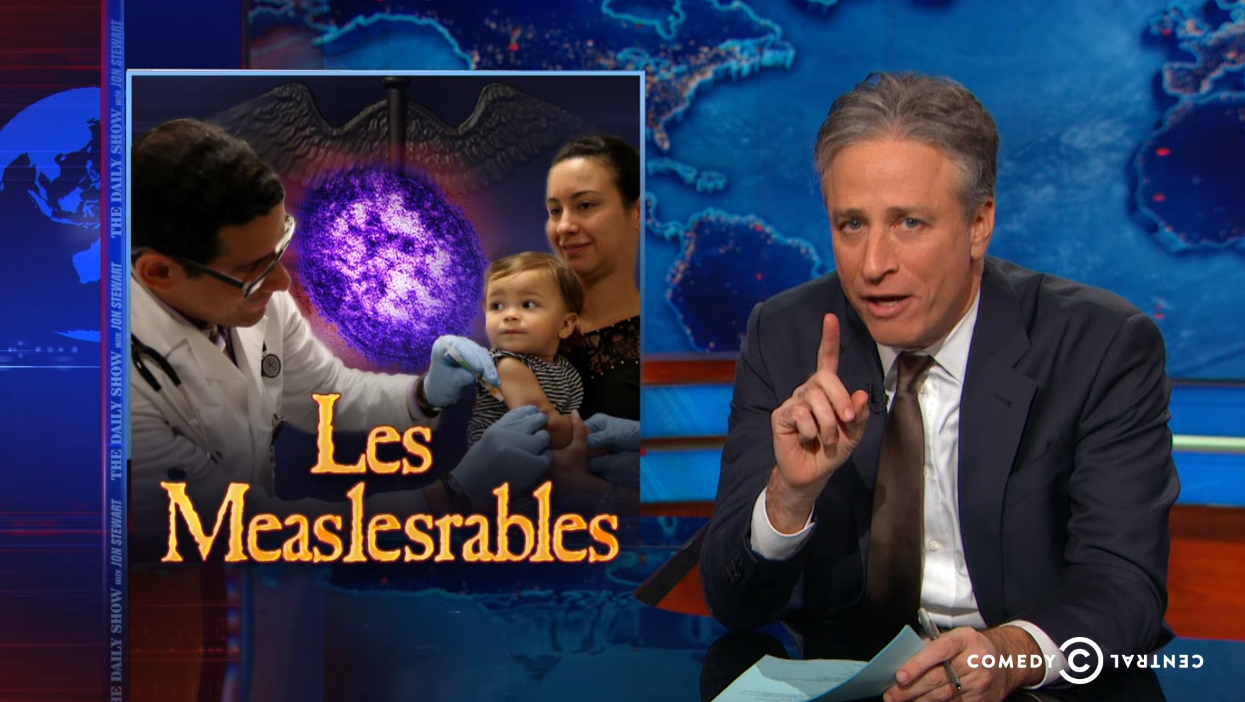 On last night's "The Daily Show," Jon Stewart called out "science-denying, affluent California liberals" and potential GOP candidate Sen. Rand Paul (R-Ky.) for peddling their anti-vaccination views amid a measles outbreak in the United States. 
The talk show host had some choice words for California liberals who actively forgo getting their children vaccinated.
"They practice a mindful stupidity," Stewart said.
He continued, "Look, California, if your crazy wellness ideas only affected you, I'd be fine with that! Have all the fair trade organic espresso enemas you want!"
"But your choice puts other people in jeopardy—just ask a doctor." 
He then cut to ophthalmologist Sen. Rand Paul, who said that he's "heard heard of many tragic cases of walking, talking normal children who wound up with profound mental disorders after vaccines."
Stewart fired, 
"Oh, for f*** sake. Perhaps we should not have asked Dr. Rand Paul, who's 'heard things.'"
"He's star of the hit medical drama 'Dr. Paul: Anecdote Man,'" the comedian said.
Stewart then asked what President Barack Obama had to say. 
In a clip of the President addressing the now-contentious issue, Obama said,
"You should get your kids vaccinated."
"Oh, no!" Stewart said, covering his face and shaking his head. "You can't say that! You're Barack Obama!"
Watch the rest of the clip below.