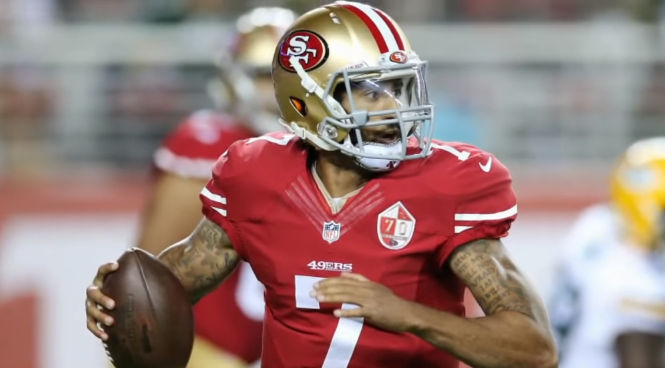 When he isn't losing football games as the starting quarterback for the San Francisco 49ers, Colin Kaepernick can be seen drawing attention to himself instead of the manufactured issue he is supposedly championing.
After the 49ers 34-17 drubbing at the hands of the visiting Tampa Bay Buccaneers this past Sunday in San Francisco, Kaepernick attended the post-game press conference in a social justice, faux statement-making t-shirt.
Wanna see what I'm talking about?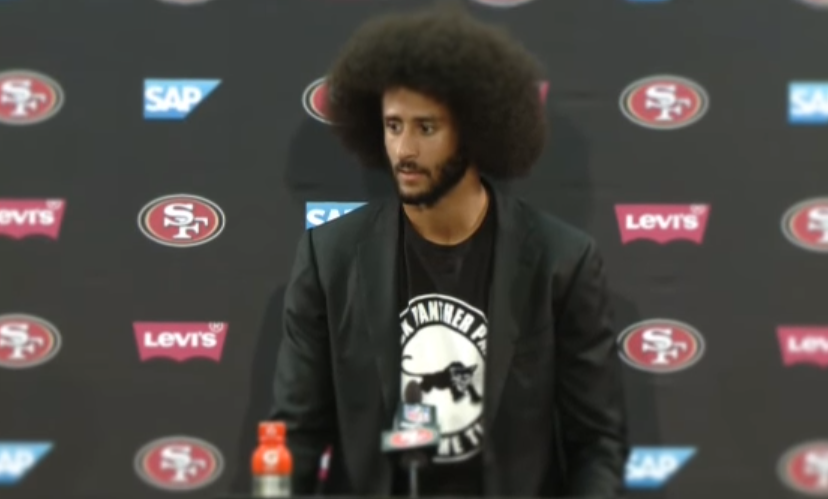 (Image: Screenshot/YouTube)
Yep. A Black Panthers shirt. Isn't that just delightful?
Because of course, the only way to promote the injustice of racism and violence against black people is to wear the shirt of a group that promotes racial equality "by any means necessary."
The Black Panthers are just another divisive hate group like Black Lives Matter or the Ku Klux Klan. But don't tell that to Kaepernick's girlfriend, who is rumored to have given this shirt to him, according to 49ers reporter Cam Inman.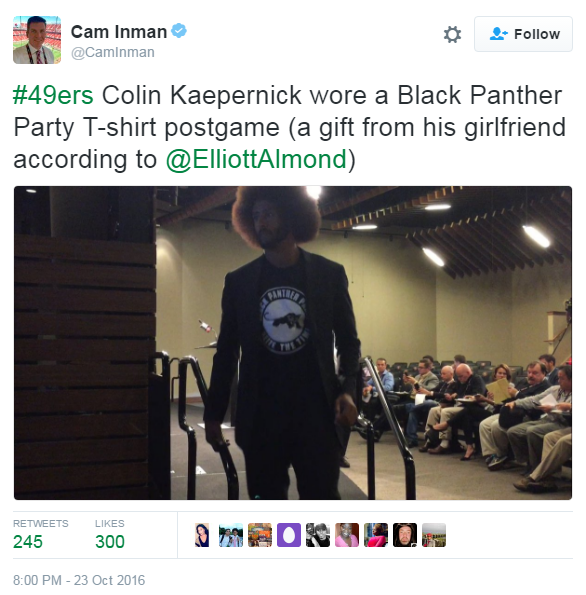 It is Kaepernick's right not to stand for the National Anthem, no matter how much anybody dislikes it…or how low the National Football League's (NFL) ratings drop since this phenomenon began in the preseason. Protesting is one thing, but to wear a shirt that promotes a violent hate group is quite another.