Twitter is just an awful place. While it's well within their rights to speak freely, social media platforms give everyone a voice — and Twitter is where the most ignorant people live to ruin friendly exchanges.
On Monday, President Donald Trump tweeted about the three-year anniversary of his inauguration and how it was "appropriate" that the day also fell on Dr. Martin Luther King Jr. Day.
You can check out that tweet below:
In response, recently victorious Ultimate Fighting Championship (UFC) fighter "The Notorious" Conor McGregor responded to Trump's tweet with very some complimentary words for the president.
Take a look (Note: The goat symbol is known in the sports world as "Greatest Of All Time." And McGregor presumably meant "feat," not "feet"):
It's not known whether McGregor is a Trump supporter or not, but with words like that it wouldn't be far off to think so.
Predictably, some people on Twitter took exception to McGregor complimenting Trump: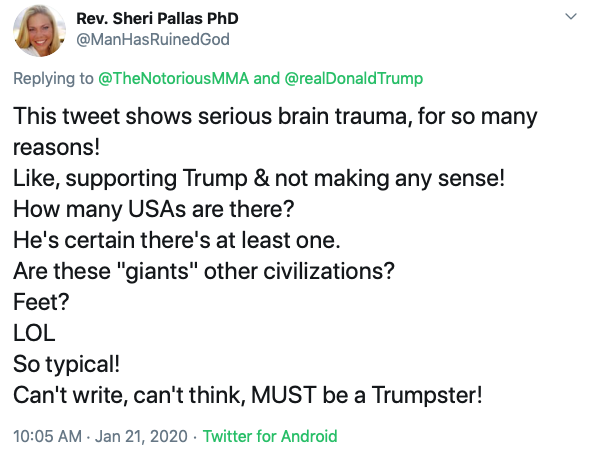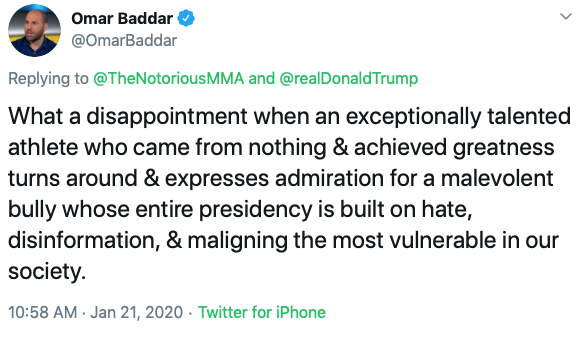 Ah, the "tolerant" left. The gift that keeps on giving.
McGregor made a successful return to the octagon last Saturday as he pulled off a technical knockout (TKO) victory over veteran fighter Donald "Cowboy" Cerrone in just 40 seconds.