Protesters dressed in all black threw large rocks, bricks, Molotov cocktails and fireworks at police officers Sunday at the construction site for the new Atlanta Police Department training facility, referred to by opponents as "Cop City."
"This was a very violent attack that occurred, this evening very violent attack," Atlanta Police Chief Darin Schierbaum said.
"Actions such as this will not be tolerated. When you attack law enforcement officers, when you damage equipment - you are breaking the law," Schierbaum said.
NewsNation reports:
A "Stop Cop City" festival was underway nearby to protest the facility's construction when police said more than 100 people, who used the peaceful protest as a cover, broke away and started a violent, coordinated attack on police personnel and construction equipment at the construction site of a proposed police training center.
Police say they arrested 35 people in the incident and most are not from the area.
Related: FBI Admits They Don't Keep Track of Antifa Violence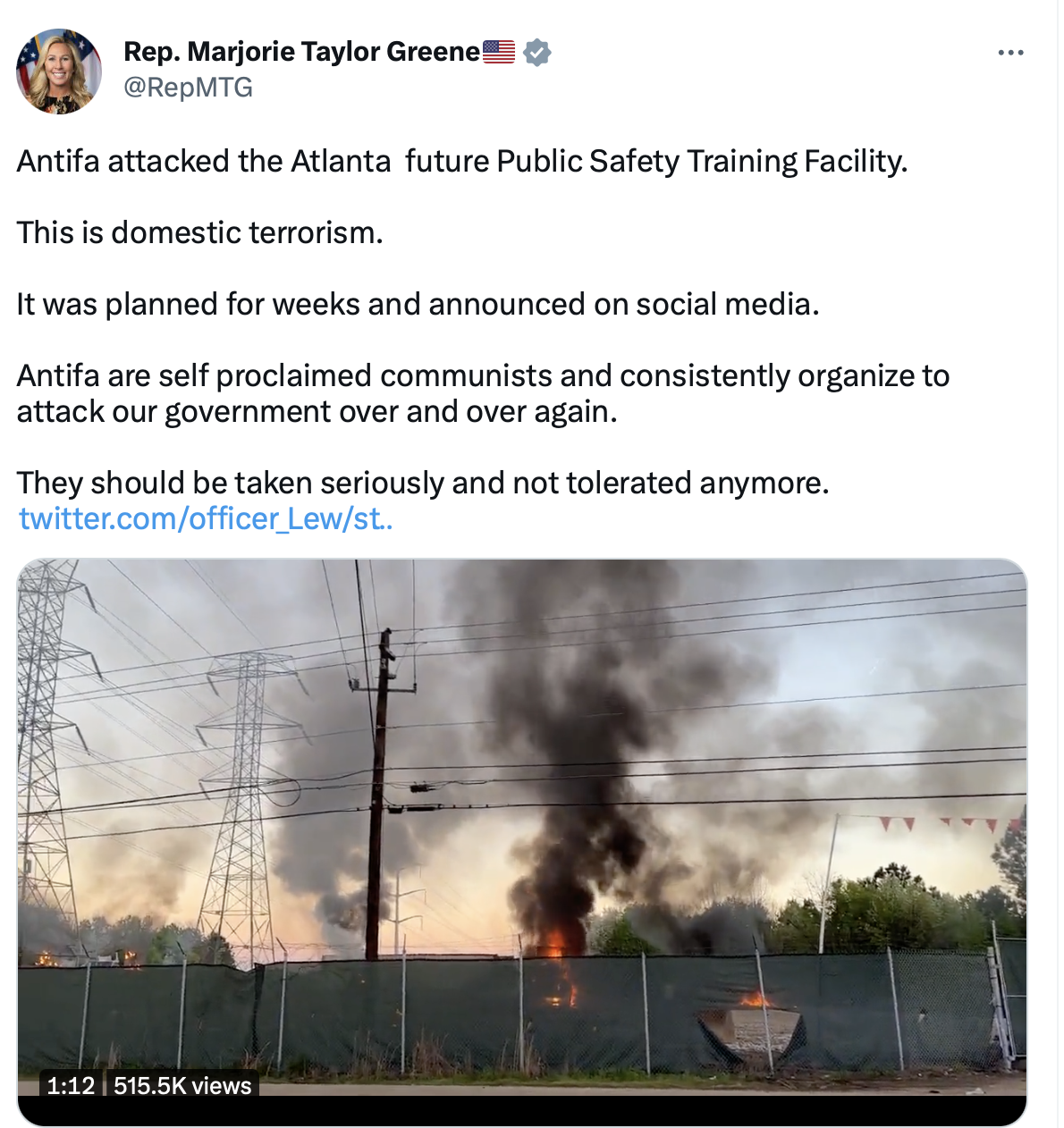 Rep. Marjorie Taylor Greene has called the attack on the facility "domestic terrorism," alleging it was planned by Antifa and announced on social media.
Greene says she will be introducing a resolution to declare Antifa as a terrorist organization on Tuesday.
Follow MRCTV on Twitter!
"I think you're all in the same basket, I really do. But I can go to CNN when they ignore the Hunter Biden laptop story."

New Hampshire Gov. Chris Sununu completely turned Chuck Todd's attempt to attack Fox News right back at him. pic.twitter.com/o8W2d7CoO7

— MRCTV (@mrctv) March 6, 2023