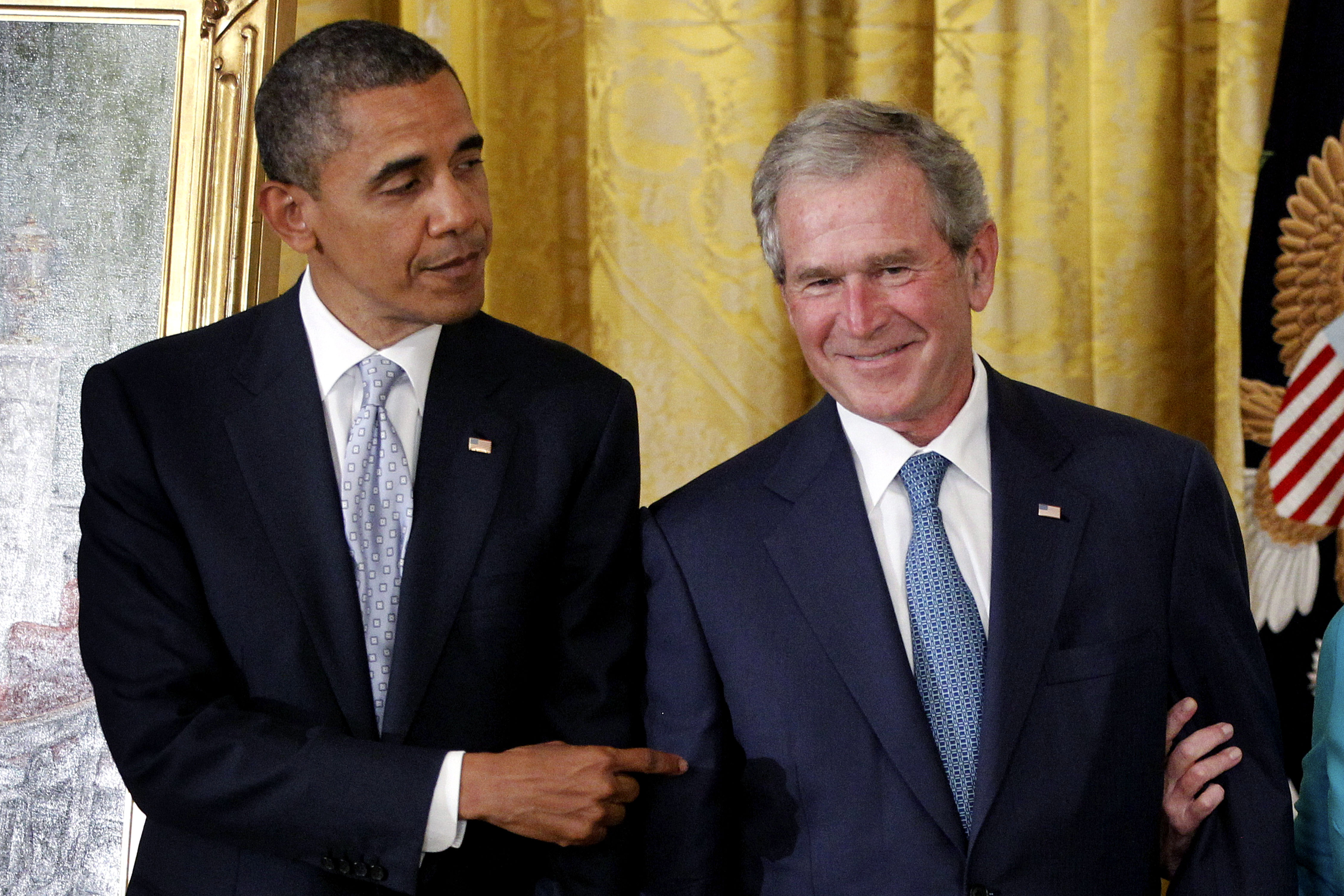 In an interview with The Daily Beast published Thursday, leftist actor John Cusack criticized President Barack Obama for continuing, and even expanding on, many of the foreign polices and government surveillance tactics left over from George W. Bush's administration. Making this statement particular surprising is that Cusack appeared in ads for Obama in 2008, and he's been strongly critical of Bush #43 and his entire administration.
Promoting his upcoming movie Love & Mercy that tells the story of Beach Boys front man Brian Wilson, Cusack sat down with Daily Beast reporter Marlow Stern. Knowing Cusack's history of political activism, Stern asked the actor about a CNN poll released Wednesday reflecting a higher approval rating for George W. Bush than President Obama. Cusack's surprising answer was:
Well, Obama has certainly extended and hardened the cement on a lot of Bush's post-9/11 Terror, Inc. policies, so he's very similar to Bush in every way that way. His domestic policy is a bit different, but when you talk about drones, the American Empire, the NSA, civil liberties, attacks on journalism and whistleblowers, he's as bad or worse than Bush. He hasn't started as many wars, but he's extended the ones we had, and I don't even think Dick Cheney or Richard Nixon would say the president has the right to unilaterally decide whom he can kill around the world.

On Tuesdays, the president can just decide whom he wants to kill, and you know, since 9/11 there are magic words like "terror," and if you use magic words, you can justify any power grab you want.
Cusack has been a vocal opponent of anything connected with George W. Bush. During the 2008 campaign, Cusack cut a commercial for the progressive website MoveOn which told voters that John McCain was no different than Bush #43 (see below).
To really put Cusack's Obama-worse-than-Bush comments in perspective, one needs to read the paragraph below from one of the actor's Huffington Post columns from 2005 where he called the 43rd president's foreign policy, "corrupt, unlawful, and tragically absurd."
Bush 2. How depressing, corrupt, unlawful and tragically absurd the administration's world view actually is...how low the moral bar has been lowered...and (though I know I'm capable of intellectually lazy notions of collective guilt) how complicit our silence as citizens is...Nixon, a true fiend, looks like a paragon of virtue next to the criminally incompetent robber barons now raiding the present and future. But where are the Dems? American foreign policy is in chaos. We are now left in the surreal position of having to condemn American-sponsored torture as official policy while a deranged President Bush orders his staff to attend ethics briefings -- a "refresher course" -- from the White House counsel.
It only took six short years for the liberal actor to place Obama below Bush.  To quote King David in Second Samuel, Chapter 1, Verse 25, "How have the mighty fallen in the midst of the battle!"
Indeed.