Here's story where technological advances are doing more than helping people post photos of their lunch: a 7-year-old girl is defying the odds with the help of a 3-D printer.
Hailey Dawson was born with Poland Syndrome, a rare birth disorder in which a person's muscles don't develop right on one side of their body. In Dawson's case, the disease caused her to be born missing three fingers on her right hand.
Engineers at the University of Nevada-Las Vegas (UNLV) used a 3-D printer to create Dawson a hand that uses special lines to help the fingers function.
Now, Dawson says she has a dream to set a Guinness World Record by throwing out the first pitch at every Major League Baseball stadium. And that dream appears to be very close to becoming a reality.
Dawson has already thrown out the first pitch at both Nationals Park in Washington, D.C. and Camden Yards in Baltimore. Catch her in action here:
After hearing about Dawson's dream and seeing her first pitches, many other MLB franchises have reached out to the Twitterverse to contact the little girl, asking her to throw out the first pitch at one of their remaining games.
Here's some of their tweets: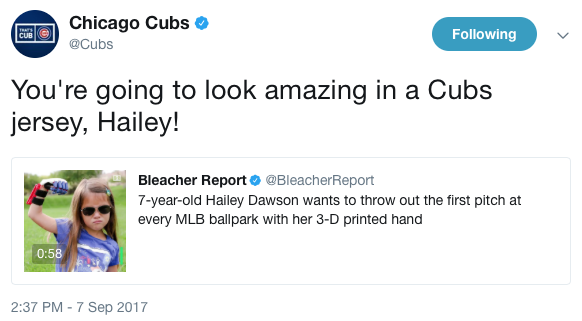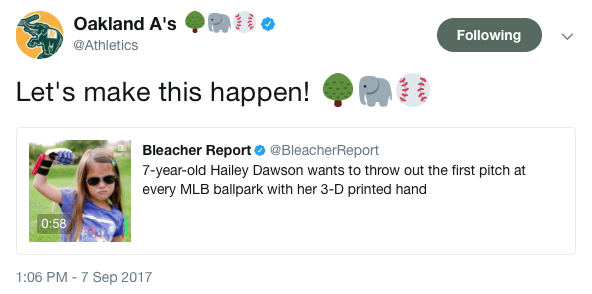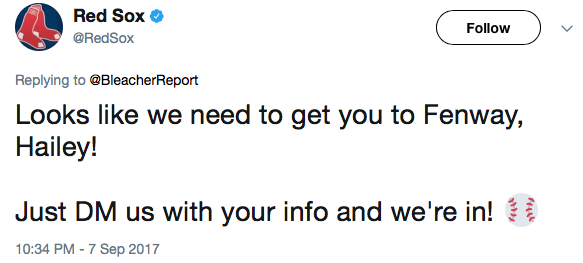 We hope all your dreams come true, Hailey!
H/T: MLB.com