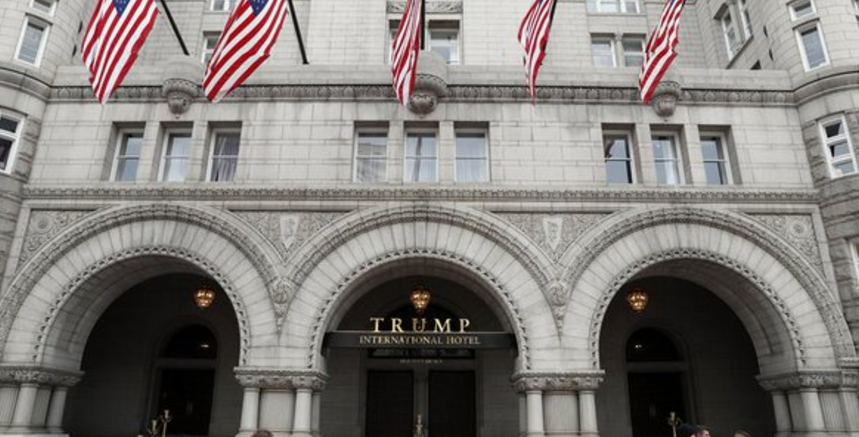 (Image via Twitter)
A man was arrested at Trump International Hotel in Washington, D.C., on Wednesday after two guns and ammo were found inside his car.
Bryan Moles, 43, of Edinboro, Penn., reportedly left a gun in plain view inside his car. After police searched his vehicle, they found another gun in the glove box and 90 rounds of ammo.
The police report indicates that Moles had a Bushmaster assault-style rifle and a Glock 23 pistol in his car. Moles also had 30 rounds of 7.62mm ammunition and 60 .223-caliber rounds, the report says.
He has been charged with carrying a pistol without a license and having unregistered ammunition.
According to The Washington Post, police received a tip from an out-of-state law enforcement agency that said Moles "had made threatening remarks."
WaPo later indicated that the tip was shared with Metropolitan Police by Pennsylvania State Police.
Metropolitan Police Department Chief Peter Newsham said that the department does not presently have enough evidence to charge Moles with making threats, but that he is being interviewed and is cooperating with authorities. 
Trump International Hotel is located just blocks away from the White House. 
For more on this story, check out the Fox News report below. 
Thank you for supporting MRCTV! As a tax-deductible, charitable organization, we rely on the support of our readers to keep us running! Keep MRCTV going with your gift here!