The Media Research Center has announced its 2019 Mediterranean Cruise will take place September 13-24, 2019.
The cruise will start and end in Rome — the Eternal City — and guests will have the opportunity to explore the ancient and modern Mediterranean world, making stops in the Greek ports of Katakolon (Olympia), Piraeus (Athens), Mykonos, Rhodes, and Thira (Santorini), as well as Kusadasi (Ephesus), Turkey and Naples, Italy. This remarkable area of the world is known not only for thousands of years of history but also stunning natural beauty.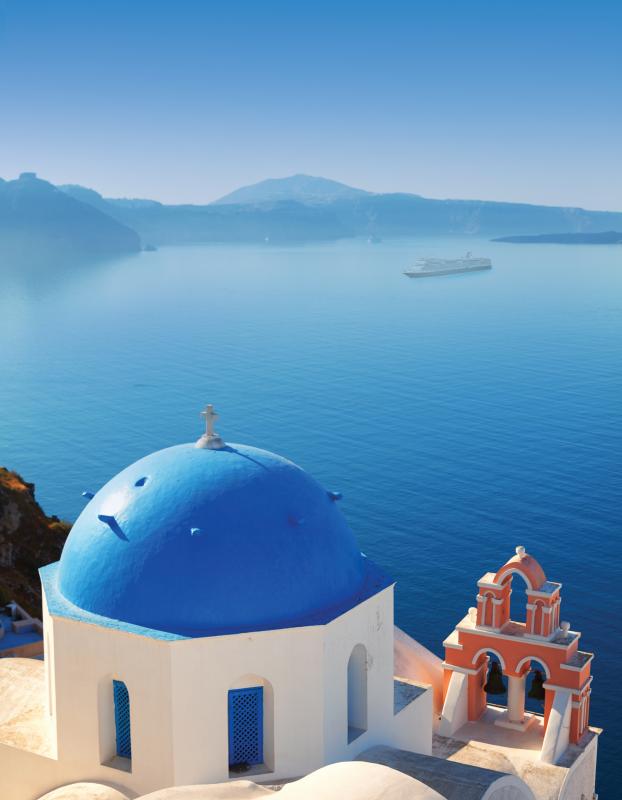 The trip will take place on board Holland America's new ms Koningsdam ship, which made its maiden voyage in 2016.
In addition to the standard shipboard schedule, attendees signing up through the MRC will be invited to a series of presentations and panel discussions with special guests including MRC President Brent Bozell, former Congressman LTC (Ret.) Allen B. West, former Congressman Jason Chaffetz, nationally-syndicated columnist Cal Thomas, and former star of Saturday Night Live, Joe Piscopo. Other guest speakers will be announced soon. Attendees will also have the opportunity to have dinner with the speakers throughout the week.
"This cruise is truly a once-in-a-lifetime opportunity and a great chance for conservatives to meet and mingle with some of today's most inspiring and fearless conservative leaders," said Ed Molchany, Senior Vice President at the MRC. "This will definitely be a trip you won't forget."
While cabins are selling quickly, Molchany has stated that they still have accommodations available to fit a variety of budgets. Interested parties can learn more by visiting www.mrccruise.com or by calling 1-844-889-1590. He added that in order to participate in Media Research Center events, this cruise must be booked only via The Cruise & Vacation Authority at the website or phone number listed above.
MRCTV is a division of the Media Research Center