Still think the left's "inclusive" public school agenda isn't about grooming kids? Think again.
A far-left LGBTQ activist and apparent public school employee in Michigan was just arrested for allegedly trying to have sex with a child. Which may come as a shock to many - unless you've spent the last several years - or perhaps even decades - paying attention.
The Isabella County Sheriff's Office arrested 41-year-old Eric Rohman was one of three people arrested in the sting operation after police say they tried to solicit minors online for sex. According to local reports, Rohman, 27-year-old Joel Middleton, and 59-year-old Jeffrey Davis were all busted in separate incidents when they showed up to meet the "child" they'd met online, only to find the kid was actually an undercover agent posing as a young teen.
By the way, here's his mug: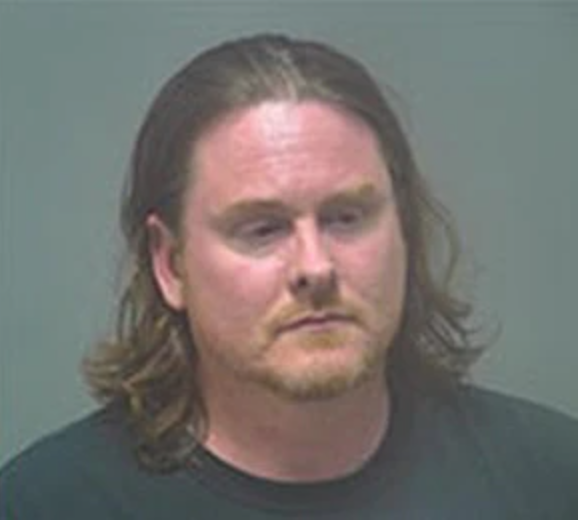 And, thanks to social media, we now know this wasn't Rohman's first inappropriate relationship with kids.
At a recent school board meeting for the Mt. Pleasant public school district, Rohman, who was sporting a "Black Lives Matter" t-shirt, described himself as a "resident, townie, taxpayer, vaccinated and functioning graduate of this high school, class of 1999, proud member of the LGBTQIA community, and an employee of Mt. Pleasant Public Schools" before mocking parents who have a problem with their children being indoctrinated with sex education and LGBTQ propaganda in the classroom.
Michigan public school employee who spoke at a school board meeting in support of teaching an LGBT curriculum and mocked parents, was arrested for allegedly trying to meet a minor for sex. pic.twitter.com/A4TuNA5WU5

— Libs of TikTok (@libsoftiktok) July 21, 2022
"For the last five years, I have had the profound privilege of working with your students. With your students. With your students," Rohman told parents, emphasizing the phrase.
Related: Sorry Gals, a FLA Public School Says You're Now 'People With Vulva'
"I can tell you this – they are hungry for knowledge," Rohman told the room. "They are so hungry for knowledge that despite your words, your wishes, your values, they will learn on their own."
"So many of your children are hurting, questioning, struggling in this world that we have created," he went on, claiming kids are being "simultaneously taught to celebrate and hate who they are."
"Give them the grace and the support to embrace their own learning. They're gonna do it anyway, no matter what you say or do, no matter how many candles you light, no matter how many rallies you hold," he taunted.
What a shock it is to find that the "queer" man obsessed with teaching other people's children about sex would've a fondness for underage kids.
Follow us on Twitter!
Listen to this pro-abortion witness talk about the lengths she went to trying to kill her baby, and also speak how glad she was her sibling was aborted. pic.twitter.com/KXK0HoZES1

— MRCTV (@mrctv) July 19, 2022