Sunday viewers of MSNBC Live with Alison Morris may have been a little surprised during the network's coverage of the Kobe Bryant helicopter crash. 
Many claimed to hear the "n-word" as Morris was talking about how Bryant was "perfectly cast on the Los Angeles N----, um, Los Angeles Lakers."
Was it a slip? Did she say the "n-word"? Morris has tweeted out that she stuttered and said "Nakers." While the twitterverse debates, you can watch the video below and decide for yourself.
Earlier today, while reporting on the tragic news of Kobe Bryant's passing, I unfortunately stuttered on air, combining the names of the Knicks and the Lakers to say "Nakers." Please know I did not & would NEVER use a racist term. I apologize for the confusion this caused.

— Alison Morris (@AlisonMorrisNOW) January 26, 2020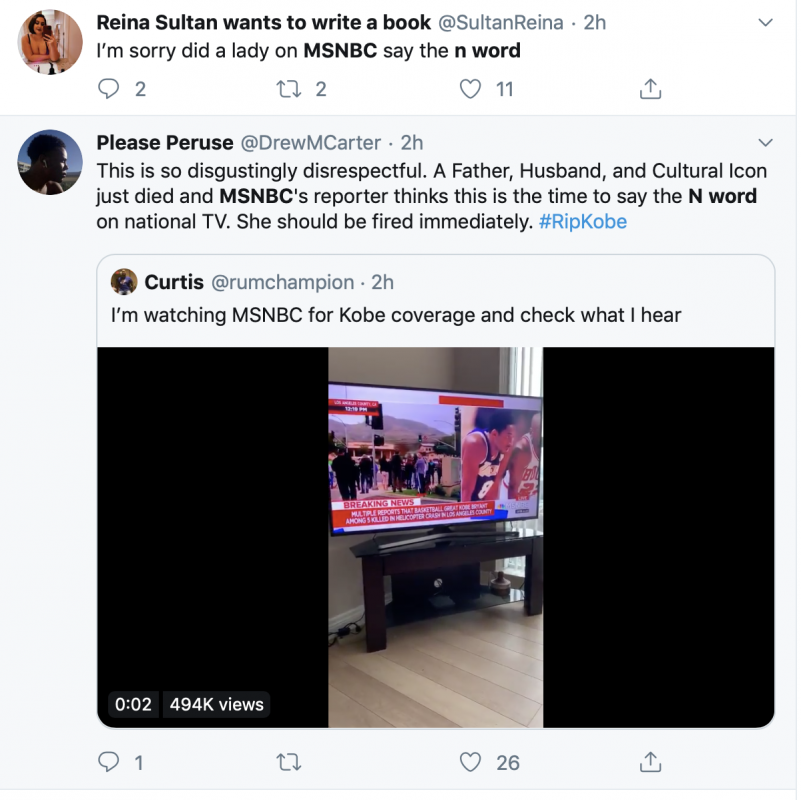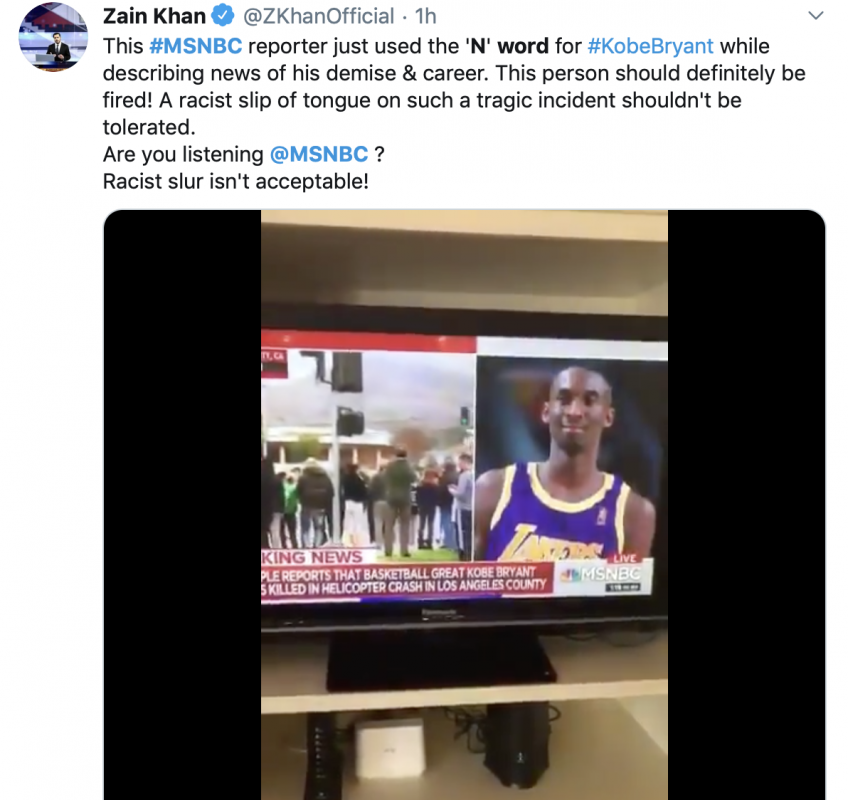 From the network that often hears racist "dog whistles" that nobody else does, this on-air moment caught a lot of attention. 
RELATED: CNN Focuses On Race Of Lawyers: 'White House And White People'