College and professional sports teams go through rebrands of their logos and names all the time, it's part of the marketing circle of life. But in today's cultural climate, teams don't always do it just to stay relevant, they do it because progressives invent reasons for why their team logos and names are offensive, and pressure teams into altering them.
The Washington Redskins became the Commanders. The Cleveland Indians changed to the Guardians. Now, an anti-white supremacy league has successfully made the Nebraska Cornhuskers so self-conscious about their logo that the school made a significant change to it.
This is a picture of the logo featuring the school's mascot, "Herbie Husker," in early 2022.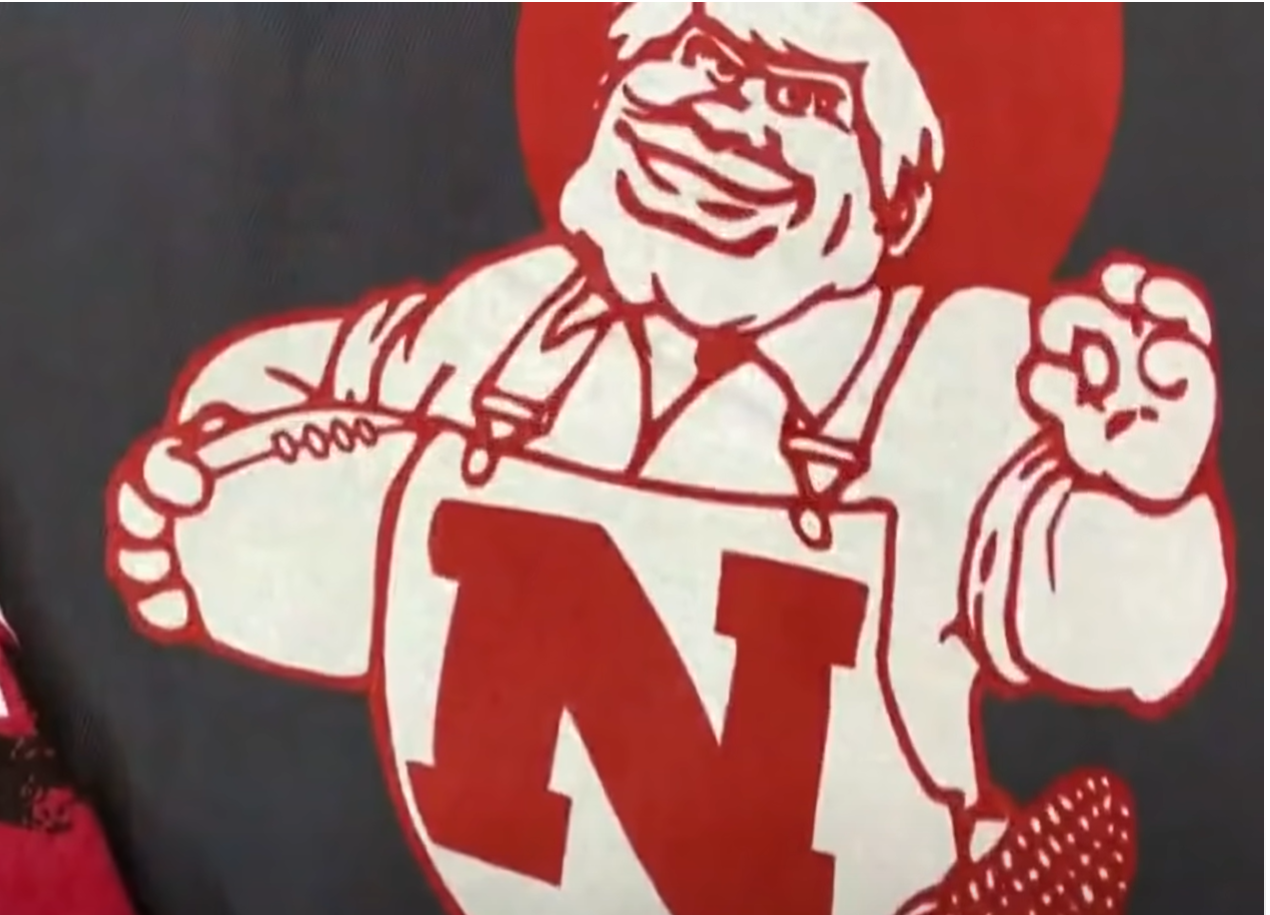 Do you see anything wrong about this logo (other than the crooked chin and jawbone)? More importantly, do you see anything racist? 
If you don't … that's because there's nothing to find. Congratulations, you're normal!
But last January, the Huskers decided Herbie as he was then depicted was problematic. The hand gesture Herbie made with his left hand had to go. You know, the gesture that anyone with common sense knows is used to communicate that everything is "ok."
But common sense is in short supply on most college campuses, so somebody conflated Herbie's "ok" with a phantom white supremacist hand signal.
"A common hand gesture that a 4chan trolling campaign claimed in 2017 had been appropriated as a symbol meaning "'White power,'" the Anti-Defamation League's website says. "Used by many on the right – not just extremists – for the purpose of trolling liberals, the symbol eventually came to be used by actual White supremacists as well. Caution must be used in evaluating instances of this symbol's use."
That was enough to spur the Huskers to change it.
"That hand gesture could, in some circles, represent something that does not represent what Nebraska athletics is about," Lonna Henrichs, the licensing and branding director for the college's athletic department, said in 2022. "We just didn't even want to be associated with portraying anything that somebody might think, you know, that it means white power."
The transformation has now come full circle. In 2022, the school altered the above logo by removing the hand gesture, and then Nebraska released a video on Monday with the fully updated logo.
Sometimes to move forward, you gotta look back. pic.twitter.com/tqjPX5UdZl

— Nebraska Huskers (@Huskers) April 17, 2023
The good news is that the Cornhuskers didn't radically change the logo and kept the recognizable Herbie Husker element in place (and the massive jawbone looks much better). The bad news is that America's universities are very silly places.
Follow us on Twitter:
Rap Star: I Was Thrown Out of NBA Game Due To 'Racial Bias' https://t.co/XCwAalj7ax

— MRCTV (@mrctv) April 18, 2023